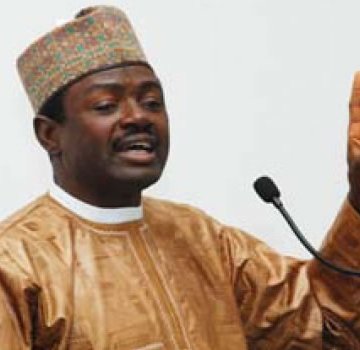 THE Former Minister of Information and National Secretary of the All Progressive Grand Alliance, (APGA) Labaran Maku has said that his invitation by the Department of State Security (DSS) was in his own security interest.
There were insinuations that the former minister was invited by the DSS in connection to N36 million naira found in his farmland.
Maku disclosed this to newsmen on Wednesday shortly after a closed-door meeting with officials of DSS in Lafia, the capital of Nasarawa State.
ALSO READ: The face-off between EFCC and DSS/NIA
"The DSS intercepted an information that is of interest to my personal security, so they called me to draw my attention to be careful and proactive," he said.
Maku commended the security agency for being proactive in carrying out their statutory responsibility of protecting lives and properties of citizens despite political pressure.
He cautioned politicians in the country to stop politicizing security issues but rather, support security operatives in carrying out their duties effectively.
Maku also advised politicians in the country not to engage in acts that could lead to shielding of innocent blood in the country.
"As politicians don't shed blood for power, your life is just one breath away, your ambition or office does not worth the life of one soul of any citizen, your business is to the protect lives of people.
"All politicians should not forget that there is a limit to power. The authority of every office must certainly end one day and even if the authority does not end your life will end one day and you will be made to give an account of all you did", he said.
Maku called on the political class in the country to end the prevailing violence in the country by preaching peaceful coexistence in the society and avoid ethnic and religious sentiments.