Drugs addiction: Recovery 66 Foundation to the rescue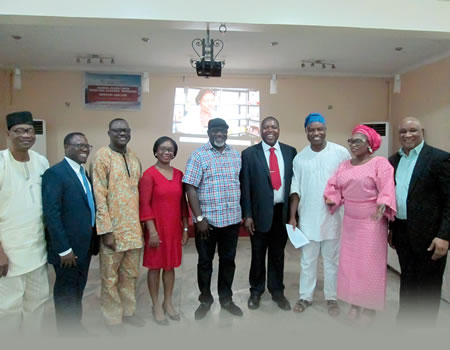 FOLLOWING a recent documentary by the British  Broadcasting Corporation (BBC) on widespread abuse of cough syrup with codeine and the subsequent ban on the importation and sale of codeine as an active pharmaceutical ingredient in Nigeria, NOIPolls carried out a research through a public opinion poll on the prevalence of drug and substance abuse in Nigeria.
The poll which corroborates the findings from the BBC documentary revealed that 91 percent of Nigerians believe that there is a high level of drug and substance abuse in the country. In addition, the poll found that marijuana, codeine and alcohol are the top three drugs and substances mostly abused in Nigeria, particularly amongst the teenagers and young adults aged between 15 and 29 years.
In fact, the Nigerian Senate, during its plenary in October 2017, raised alarm that 19 Northern states of the federation were under serious threat due to the high level of drug abuse encountered across these states, lamenting that an estimate of over three million bottles of codeine syrup were consumed daily in Kano and Jigawa states alone.
Across several major Nigerian cities, many young adults are known to be addicted to several illicit drugs but, in recent times, opioid-based cough syrups in particular have become a serious menace.
The NOIPolls found that 90 per cent of Nigerians acknowledged that there is a high level of drugs and substance abuse in Nigeria particularly amongst teenagers and young adults aged between 15 and 29 years. The top three drugs or substances commonly abused by this age demographics are Marijuana, Codeine (cough syrup) and alcohol.
Before the BBC report, the extent of the menace of drug and other psychoactive materials abuse in Nigeria especially among youths was largely unknown to many while those that know feel it is far removed from them.
Until now, the country was known for having a conduit for drug trafficking from continents like Asia to Europe and South America among others, but was not listed as a prime user, this is why the Narcotic Convention of 1961 focused mainly on trafficking and not use. But now, though figure of drug abuse and addiction is largely unavailable, reports state that the rate at which Nigerian youth abuse substances is alarming.
Substances like codeine, opiate, stimulants and depressants find their way around schools without control and teenagers have gone beyond the level of buying already prepared substances, they now mix diverse things together to stimulate themselves leading to the common phrase 'science students.'
There is now a huge outcry though many do not support their words with the required action. However, it has been said that tackling the drug menace requires a multi-pronged approach and collaboration amongst everyone as every individual is a stakeholder in the issue; parents, government, school authorities, religious organisations, NGOs, community leaders as well as professional bodies are all part of the battle against the menace.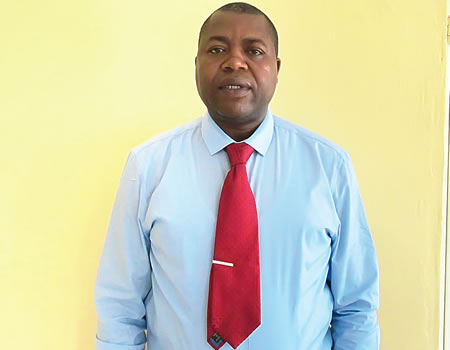 And since experts have stated that developing sustainable polices, effective counseling and rehabilitation centres to manage addicts from the bondage of drug abuse is of importance, an organisation named Recovery 66 Foundation has been launched in Ibadan with the aim of preventing, treating and rehabilitating users to stem the tide of drug addiction among youths.
The foundation, which has been described as a timely intervention is the brain work of an expert in public health education with special focus on drug and alcohol addiction had been in the pipeline for three years before it was launched in Ibadan few days ago. Recovery 66 Foundation is a nongovernmental centre for expertise on addiction and health issues.
The founder, Francis Oluwole Akinlolu is a healthcare practitioner with years of vast experience in the United Kingdom and it is his belief that if drug addiction is not nipped in the bud, the future of any society is at grave risk.
Speaking with Nigerian Tribune, he stated that, "drug addiction is a public health issue with grave cost to the public as it increases crime, destroys life, renders people useless and create problems and dysfunction within the family. This started because of the environment I live and the nature of my job.
"I have done a lot about drug addiction and I am part of the team that ensures the system runs well in England. I have found that the service users in UK are predominantly Nigerians having issues with the criminal justice system. I developed a process of how to help them and also use the same to help my community in Nigeria; I have been planning this for over three years and based on recent revelations, it is just timely that it is coming now.
"Our focus is prevention, treatment and rehabilitation and we already have structures in place to make this work at 27, Irepodun Street, Odo-Ona Elewe in Ibadan while we are also working on another structure to build a solid base. We are doing this because the menace of drug addiction is too enormous to be left only to government agencies. We are flexible and will ensure we empower people especially youth who are vulnerable to the need to be careful with what they use. We are determined to make a change and will partner with every stakeholder to achieve this," Akinlolu said.
The foundation believes in harm reduction and in a fair society where drug policies should reduce the harms and those that use drugs are treated on principles of human rights, dignity and equality. The target include youths, schools, parents, those struggling with any form of substance abuse, those that need practical and emotional support on addiction and health matters as well as organisations working on issues of addiction.
The foundation intends to give help, hope and changes to those living with addiction or suffer problems as a result of addiction knowing that addiction is the biggest preventable killer in the world by educating the public, schools and every stakeholder and raising awareness about illicit drugs and harmful use of alcohol.
Its values include inclusivity, optimism, compassion and excellence among others while it will use education to prevent addiction, provide treatment and rehabilitation for people with addiction problems, integration and release of prisoners into the society and stopping them from going back to crime, advising government on drug and alcohol use and sensitisation campaigns.
The rehabilitation centre of the foundation will focus on in patient detoxification and rehabilitation for drug and alcohol dependents by assessing their physical and mental health, detoxification and rehabilitation which includes counseling, educative activities, occupational training and social reintegration.
Though Akinlolu stated that addiction is a treatable disease, he confirmed that it is not always curable, but can be managed successfully.
And as Recovery 66 commences the fight against abuse and addiction to substances and drugs, it encourages every individual to see it as a collective problem of the society.