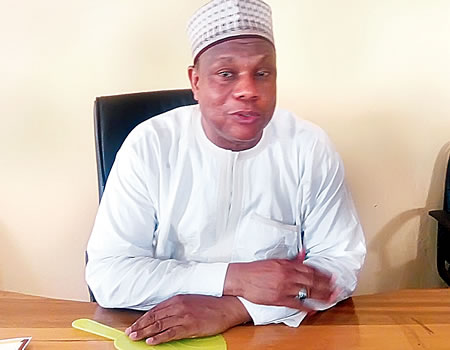 Alhaji Mohammed Musbahu, is the Commandant of National Drug Law Enforcement Agency in Sokoto State. In this interview with OLAKUNLE MORUF, he speaks on the rising cases of drug abuse in Nigeria and how government can curtail the menace.
What is your view on the rising drug abuse in Nigeria?
The issue of drug abuse has taken a new dimension in the sense that drugs that are over the counter and are supposed to be sold without prescriptions from doctors are now being abused by people. The companies that produce these drugs take it as a normal business producing them. A lot of people are abusing drugs that are dangerous in nature. For instance, cough syrup that is being abused today, I can count up to 20 brands of cough syrup that have codeine content. The codeine content in cough syrup is what makes people abuse it. When abused, it works negatively on the central nervous system.
What role can government play to control this menace?
The selling and distribution should be monitored by the government or alternatively government can control the quantity they produce. There are even some cough syrups that do not have codeine content. So, one of the ways the government can help in this matter is to control the production of the products. By this, government will ensure that there is no flooding the streets with the drugs and by this means, they won't go into wrong hands.
We should also register it into our consciousness that 2019 election is around the corner, if care is not taken, some mischievous politicians can make diabolical use of the drugs by giving them to political thugs to foment trouble for selfish reasons.
The second area is for everybody to be involved in the crusade against drug. It has to start from the grassroots, in this part of the country, we have district heads who are supposed to know each person in their localities, the moment a visitor comes into a place, the district head should be notified. If we can do that, it will go a long way in helping the district head to monitor any dubious activities and report to security agencies. Another way by which we can combat drug abuse is to start the war from home front since they say charity begins at home. Parents should give their children moral upbringing that will enable them to distinguish between wrong and right. We have to be our brothers' keepers, when we find out that someone is doing something which is not in accordance with the law, we should be willing to counsel the person.
Can you tell us drugs that are often are abused?
One of the drugs that are not illegal which government has approved to be sold is the cough syrup, and we have over 20 brands of it. Secondly, we have one they call 'snuff'. It is a local stuff but it comes in different varieties. Recently, I heard of one that they use to enhance sexual performance. So you see, people buy these drugs for wrong intent because there is no legislation against their abuse. A large percentage of those stuffs are coming from Ghana.
Another group are the local herbs, there are some local herbs that are concocted for drug abusers' intake. When they cannot get the factory produced drugs, they go for the local ones. There are some substances that they take or use that are difficult for government to control. For instance, some people sniff the irritating heat coming out of pit latrine in the early hours of the morning. How do you control such? How can you control someone who burns mosquito coils and gather the ashes to inhale it? What do you talk of somebody who uses matches head, removes the chemical and inhale it? How do you control somebody who soaks newspaper in water and drinks it because of the chemicals that are there? How do you control somebody who gathers roofing nails and puts them in water to boil and then drink? Let us not talk too much about it so that more people will not experiment it.
So, generally speaking, the drugs that are being abused and that will be difficult to control are many. They can create a lot of problems that cannot be imagined. I conducted a research and discovered they soak rope for drying cloth and drink the liquid as it makes them go high. So, I think there are so many non conventional drugs that are being taken by the addict, but one thing I think will help us is that we need more public enlightenment. We need to tell people the implications, the negative effects of these drugs on the biological composition of human beings, how it can affect the family and the society generally. When we look at it from the economic angle, you see that you are draining your pocket on things that will not benefit you. You are denying your children, the little money you have to take care of them and at the end of the day, problem will start in the family that may lead to divorce and make children find their way into the societal large space, causing trouble thus becoming nuisance to the society. I am calling on the traditional rulers, the religion leaders and school teachers to participate in the crusade against drugs. We should continue to tell governments that there is a problem, let government be aware that drug abuse problem is a problem with us and if it is not handled very well, it is going to be a time bomb. By the time the bomb is exploding, the consequences are going to be grave. You see, we are talking about youths, talking about the continuity of the society which is the youths, they are the most vulnerable.
Recently, we had a workshop on drugs where a psychiatric doctor said he administered a questionnaire on 400 students from a particular university in Nigeria. Out of the number, 272 responded that they had abused one or two drugs before. We are talking of over 70 per cent of the students that responded to that questionnaire haven abused one or two drug substances before. So, if in a university, you have 70 per cent of the students being involved in drug abuse then, where are we going? This is a survey conducted recently and it means 70 per cent of the students sampled were drug addict.
What roles do you think students and NYSC scheme can play in curtailing this trend?
We have what we call drug free clubs and we have NYSC drug free club. When corps members come for their awareness campaign, we take them to schools to talk to students. Sometimes, we use pictures of drug addicts who have run mad and, we put the pictures in strategic places for them to see so as to educate them continually that they should not be involved in drugs abuse. So, we have those clubs and they are active and we will continue to collaborate with the NYSC authorities so that we will have enough members to be mobilised to go to the nooks and crannies of the state to educate students about the level of dangers involved in drug abuse.
What is the level of involvement of your organisation in the enlightenment approach?
We are involved, we are very much involved. We give them the guidance, we supervise them. There is always a staff adviser that is attached to the group, so whenever they are going out, they always have a staff who is a technical man that knows everything. We always have many people to give lectures and sometimes dramas. We are very much involved in the activities especially in secondary schools.
Recently the United Nations advised Nigeria not to see people taking marijuana as culprits but rather victims. What is your take?
My take on that is the same. We have two categories of people, the first one are dealers in these drugs. Majority of the dealers don't even take these drugs. The purpose of whoever is doing a business is to make profit, so we get them arrested and definitely investigate and prosecute them. We even confiscate their properties, especially the ones we establish they acquired from selling those drugs. When we talk of somebody who is a victim, you don't even know maybe he did not even know what he was doing. A school child may be innocently introduced to it, so if he is arrested, what can we do with him than to handle him carefully for rehabilitation? This is what we have; we have supply reduction unit that takes care of operations like raids, interception and others.
We also have drug demand reduction unit, where we counsel and rehabilitate the victims of drug abuse, we have them here in our office. By the time they stay for six months with us, they will have knowledge of how to operate computers. Victims need to be assisted and we are assisting them .The people who sell, definitely we arrest them and take them to court for prosecution.
Do you agreed with the United Nations stand on the use of Marijuana substance?
Yes now, it is an established norms right from inception .We have to cut the supplies, so when you control the supply it will not be available or inadequate to meet demand. So, how do you do this? There should be a balance, there should be a well sustained campaign for people not to even take drugs. What we do is to advise and rehabilitate people. We advise and encourage people not to take drugs for their own safety.