Dr. Ali AlSaqoby , an Extraordinary Individual and talented Dentist!
Dr Ali AlSaqoby, an ExtraordinaryIndividual and Most Importantly an Exceptionally talented dentist!
Reviewing Dr. Ali AlSaqoby wealthy background, the young dentist star would not have to work a single day to spend his life in luxury. Meanwhile, out of pure passion he is professionally active as a dental surgeon, supports young healthcare students, and also involved in promoting football freestyle in Kuwait as the sport president.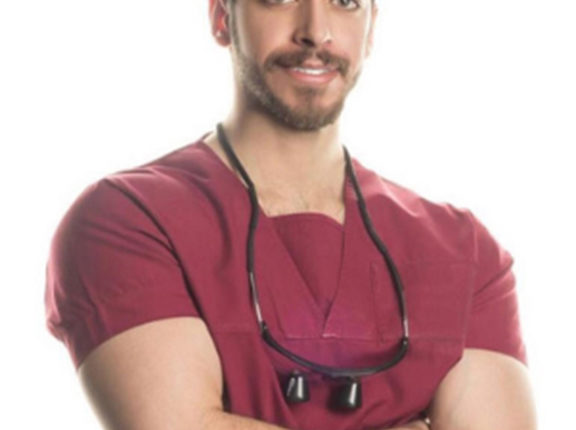 Dr Ali AlSaqoby, an incredible dentist, received a prestigious scholarship from the Kuwaiti government for his outstanding academic achievement to supplement his dental studies abroad. The talented young dentist completed rigorous training as a student at one of the best English dental schools, to get the Masters of dental surgery. You may think it's not a big deal, but winning the prestigious title of the UK's Most Talented Dental Student already speaks volumes about this young man's talent.
Following his tremendous academic success, the young dentist was immediately affiliated with the ministry of health, and in no time became involved in helping young graduates of dentistry in improving their professional and dental skills! Dr Ali does not rely on his admirable talent but also puts significant effort to take it to its full potential! He participates in every scientific conference related to dental surgery to learn about the latest technological developments to provide the best treatment there is to his patients. His unrivalled passion for continuously learning and exceptional talent within the field had resulted in his status as one of the most sought dentists in the region. As a young, charismatic, handsome and admired dentist, his activities go well beyond treating teeth.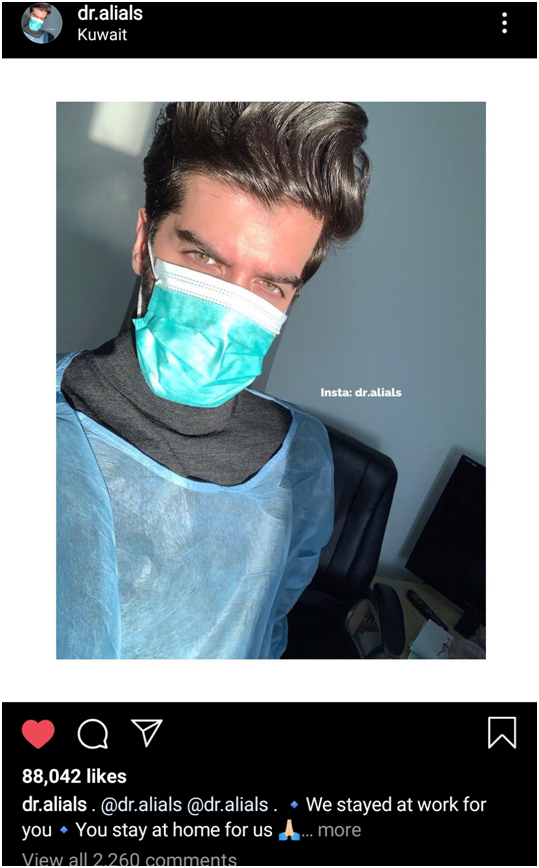 The young dentist was a talented footballer, after an unfortunate injury that limited his career on the pitch, he mastered the art of football called freestyle (A sport that focuses on making incredible moves and tricks with the football). The dentist is one of the top-rated athletes in the world in the sport and has performed incredible shows worldwide.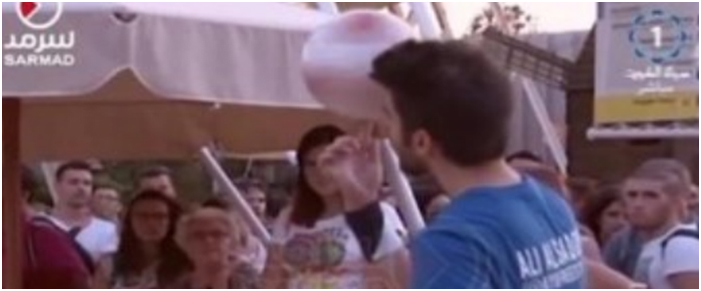 Thanks to many years of experience in football, he was nominated by the governing bodies of the World Freestyle Football Association to be the president of this sport in Kuwait. At this point, Kuwait Football Freestyle had witnessed a boom of revolution due to the young man's efforts. For the first time in a long time, Kuwait participated in the world championships held in the USA as per single-handedly organizing the world championships, and also heading the judging panel. Needless to say, that his contribution had displayed a significant success that was featured in the news outlets, to be a small addition of the various and continuous contribution this talented man has put to the sport.
His ability to balance between time-consuming fields at a high level is beyond admirable. It was well noticeable during his very demanding studies; he was active in the football freestyle world. At the same time, found sufficient time to compete while continuing his studies abroad. One of his sporting events took place during the Expo in Milan. He was recognized as "one of the most influential people visiting the Expo exhibition" and was the talk of many news outlets for his incredible moves with football.
Dr Ali is one of the most popular dentists in the world with a following that reaches a massive 1 million across all social media platforms, he uses his powerful influence and popularity on social media to inspire and educate people. As a result, many people have become aware of their dental health and general health.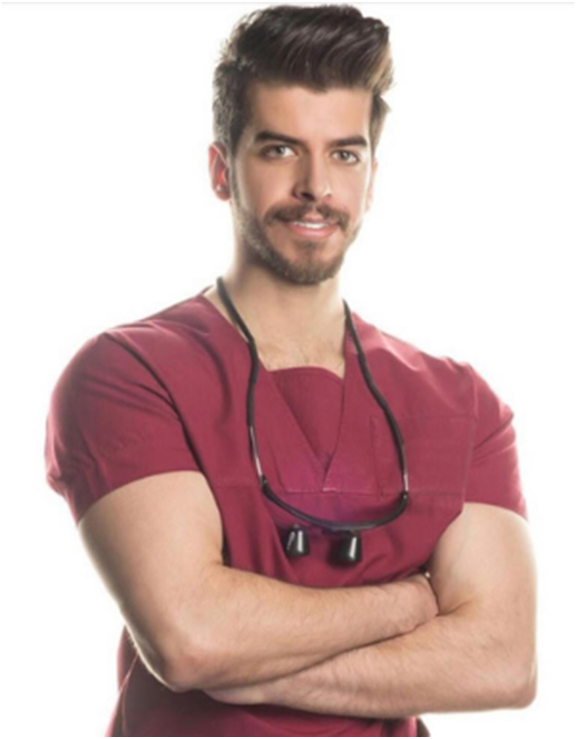 Dr Ali AlSaqoby is also a successful entrepreneur, gifted athlete, author of books and – most importantly – an established dentist. With such an accomplished and inspiring lifestyle, Dr Ali proved that someone can be doing a very demanding and stressful job such as dentistry and yet have plenty of time to not only embark on other endeavours but completely dominate the endeavour. Never giving up, perseverance and finding your passion by continuously exploring new things are the key messages Dr Ali, keeps sending to his followers and fan base to excel in their careers and hobbies. The doctor is an ideal example of someone that is famous with a great positive influence on the world.