DISCOs needs $4.3bn investment to achieve 20MW ― TCN
•Attracts $1.4bn investment from World Bank, AfDB, others last year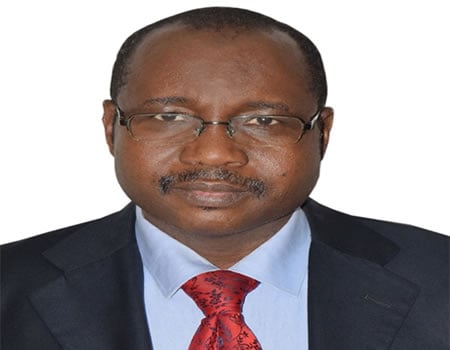 Managing Director of Transmission Company of Nigeria (TCN), Mr Usman Mohammed, on Wednesday, disclosed that a whooping sum of $4.3 billion worth of investment is required by the Distribution Companies (DISCOs) by 2020 to perform optimally
Mr Mohammed disclosed this in Abuja, during a powerpoint presentation on the activities of the company to the Speaker of the House of Representatives, Hon. Femi Gbajabiamila and member of the Body of Principal Officers.
He added that the Nigeria power sector attracted up to $1.6 billion worth of investment from various Development Partners including World Bank and African Development Bank (AfDB) as at December 2018.
While expressing discontent over the failure of the DISCOs to invest appropriately in the sector since the privatization of Power Holding Company of Nigeria (PHCN), he harped on the need to recapitalize the Distribution Companies in the bid to attain the 20MW by the year 2020.
He lamented that there has been no meaningful investment made by the DISCOs, hence the inability to off-take available energy from the power generating companies, GENCOs.
He told the lawmakers that the current energy losses being experienced in the industry will abound and lead to a high tariff imposed in electricity consumers, adding that the billing system from DISCOS is not justifiable.
He explained that modalities and templates for the recapitalization of the DISCOs have been put in place.
Mr Mohammed who frowned at the unethical practices being perpetrated by the DISCOs, however, noted that there are existing punitive measures against any erring DISCOs.
While speaking on the challenges facing the sector, Mr Mohammed disclosed that "as we speak National grid has no spinning reserve despite sending necessary information for its approval to relevant authorities.
He also noted that the controversy surrounding SCADA is yet to be resolved as there was an endemic communication gap, stressing that the three attempts made earlier failed.
In his remarks, Speaker of the House of Representatives, Hon. Femi Gbajabiamila who frowned at the poor power supply across the country, stressed the need to address the challenges headlong.
ALSO READ: Reps set up committee to probe $9.6bn P&ID controversial contract
Hon. Gbajabiamila who acknowledged that there was "correlation between poverty and electricity supply," however underscored the need for cohesion between the House and TCN, adding that the House will engage all the stakeholders in no distant future.
While stressing the need to stabilize the sector which he described as "one of the most critical sectors in the nation's economy", the Speaker requested for details of challenges bedevilling the sector.
According to him, "what are the challenges and what we need to do to address those challenges? What is the problem required to be fixed to take us near a developed economy," he queried.
He also unveiled plans by the House to revisit the issue of estimated billings.
Hon. Gbajabiamila also stressed the need for the TCN management to provide details of the modalities for the planned recapitalization of the DISCOs, in order to avoid legal tussle since the facilities have been privatized.