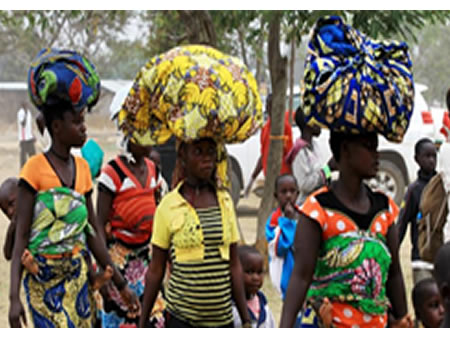 Twenty-six refugees from the Democratic Republic of Congo have died from acute diarrhoea in Uganda, where 552 cases have been identified, the UN's refugee agency said.
Aid organisations are "stepping up the efforts" to prevent the contagious disease from spreading as refugees fleeing inter-ethnic violence in Ituri province continue to arrive in the Kyangwali settlement, UNHCR spokeswoman Duniya Aslam Khan said on Thursday.
Nearly 43,000 refugees have arrived in Uganda from Congo since the beginning of the year.
More than 27,000 crossed Lake Albert from northeastern Ituri, fleeing clashes between Hema herders and Lendu farmers.
Another 15,435 refugees arrived in Uganda from North Kivu, running from armed groups and military offensives.
According to Aljazeera, in the second week of February, thousands arrived by fishing boats or canoes each day amid reports that armed men had killed civilians and more than 1,000 houses had been burned down in Ituri's Djugu.
"The number of new arrivals has declined," Khan said on Thursday.
"Initially we were facing problems of overcrowding because we had to transport all those who were arriving. Even now we still have about 4,000 people waiting to be transported."
A decades-old conflict between the Hema and Lendu killed tens of thousands between 1998 and 2003. In recent years, the two groups have maintained a low-level conflict with occasional flare-ups in violence.
Last year, conflict forced 1.7 million people across Congo to flee their homes.