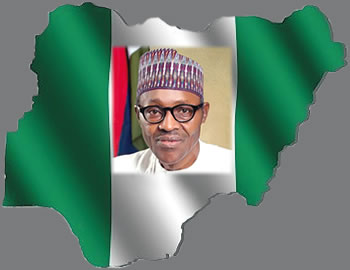 Tomorrow, Nigerians will celebrate the 18th anniversary of uninterrupted democratic governance which started in the year 2000. It will also mark the third year of Nigeria's leadership under the All Progressives Congress (APC), after 16 years of the nation's governance under the Peoples Democratic Party (PDP).
The day, therefore, represents the swearing in of the first president-elect, Olusegun Obasanjo, on May 29, 1999.
What Nigeria has become in the last 19 years of democratic rule calls for reflection. Howbeit, with the gradual development witnessed over the years, Nigerians deserve to remember their past and celebrate a determined leadership now in place.
The celebration of May 29 as Democracy Day in Nigeria has been a subject of some controversy. While many Nigerians view the holiday attached to it as an opportunity to celebrate the goodies of democracy and basic human rights, others have kicked against it with the view that there is nothing much to celebrate in Nigeria as regards the new system of governance.
ALSO READ: 2019: Buhari and the political elite
Some Nigerians still believe that democracy has done more harm to the nation than before. Some blame Nigerians for their woes, not the system widely believed to have caused the development of many nations and librated many from the shackles of slavery, ignorance and squalor.
Former President Obasanjo initiated it, surely, after wide consultations. Even if it were on personal volition as some critics claimed, Nigerians needed to rejoice for their efforts of diverse magnitude in forcing the military back to the barracks. No one alive then would prefer the continuation of the military rule in Nigeria, with harshness, the lawlessness and the lack of regard to unarmed and non-uniformed citizens.
But what has the system really brought to Nigeria? Is it just for Nigerians to gather at the Eagle Square in Abuja and state stadiums across the nation to deliver and listen to written speeches laden with chronic sad and past experiences as well as promises of grandiose projects that are never achieved?
However, if the initial aim of celebrating Democracy Day was meshed in controversy, the question now is whether there is need to continue it. As least, there are things to remember of the democratic system in Nigeria today, unlike before.
With the efforts being put in place by the present federal government not only to diversify the economy but to move the economy from a mono one to agriculture and all its related industries, amongst other transformational indices, I want to emphatically suggest that 29th May of every year be celebrated as Farmers' Day in Nigeria.
Muhammad Ajah, Abuja.