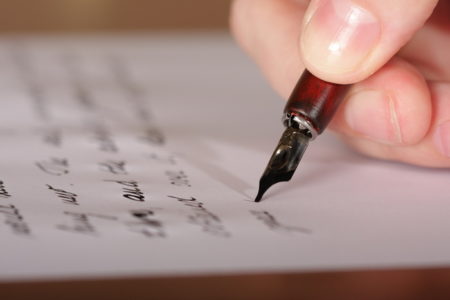 A Delta-based lawyer and member of the All Progressives Congress (APC), Alhaji A. A. Mumakai-Unaga, has written to the national chairman of the APC, Chief John Odigie-Oyegun of his intention to take over President Muhammadu Buhari's position come 2019.
He made this known in a letter titled: "INTENTION TO CONTEST THE OFFICE OF THE PRESIDENT OF THE FEDERAL REPUBLIC OF NIGERIA UNDER OUR GREAT PARTY (APC) IN THE 2019 GENERAL ELECTION" signed and addressed to the office of Chief Oyegun in Abuja, a copy of which was made available to the Nigerian Tribune in Warri, Delta State.
Alhaji Mumakai-Unaga, in the letter, said his mission was to add value to the Buhari-led change agenda, revive the economy and oil and aviation sectors.
"I write to inform you of my strong desire to contest the office of the President of the Federal Republic of Nigeria under our great party All Progressive Congress (APC) in the 2019 general election.
"I want to contest the election so as to add value to the change agenda of our party, revive the down trodden economy of the nation which Mr President is vigorously pursuing.
"Your Excellency, given the needed support and encouragement, there is no doubt in my mind, Nigeria will be great again. I shall first start from where His Excellency President Buhari will stop in 2019.
"As a legal practitioner with vast experience in governance, I shall nurture the political economy of the nation to an enviable condition that will be jealous by the international community.
"Similarly, I shall re-organise the Oil, Aviation, Transport sectors and other Federal establishment, especially the educational sector to meet world standard," the former Baba Adeen of Muslim in Delta State, enthused.
On corruption, Alhaji Mumakai-Unaga, the administrative secretary of the National Party of Nigeria (NPN) in 1980, added that "I shall design a new strategy on the war against corruption with optional achievement."
He also assured Nigerians of paying greater attention to the security challenges ravaging the North as well as the kidnapping menace and militancy in the Niger Delta.
Alhaji Mumakai-Unaga, a native of Evwreni in Ughelli North Local Government Area of Delta State, grew up in Jos, Plateau State and he is the current head of the A.A. Mumakai-Unagha & Co, a law firm.