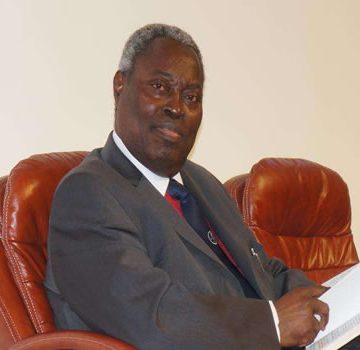 The Ogun State overseer of Deeper Christian Life Ministry, Pastor Edison Daminabo, has declared that only righteous living could help the country to overcome its myriads of challenges, particularly the fight against corruption.
Daminabo has equally described Nigerian politics as a business warning Christians to ensure they hear
from God and obtain His backing before jumping into murky water of Nigerian politics.
The cleric said: "As a political scientist, I had that ambition to rule my state, Rivers State, and then the country, but I had to back out because as a child of God I can't cope with politics of do or die, or one that lacks sportsmanship.''
Daminabo, speaking to journalists on Tuesday at Ijebu Ode during a press conference organised to announce to the public the forthcoming church's crusade this Friday at Adeola Odutola College, Ijebu Ode, admonished that divine power for righteous living which comes from the gospel of the Lord Jesus Christ was capable of solving chains of problems the country, and the world at large was currently grappling with.
"This country and the world at large is in pains, there is hopelessness everywhere and there is a frantic search for solution. It is against this background that God has laid it in the heart of our founder, Pastor W.F Kumuyi to organise this crusade with the theme "Absolute Triumph'' this coming Friday at Ijebu Ode and we have that assurance that it will be a programme that will rescue many people from all forms of satanic oppression," he added.
He disclosed that adequate measures had been taken to secure the lives of over 500,000 people expected to grace the crusade.