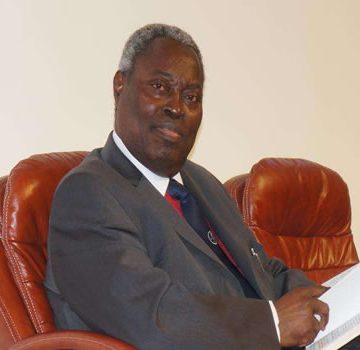 THE General Superintendent of Deeper Life Bible Church Worldwide, Pastor William Folorunsho Kumuyi is expecting about 130, 000 worshipers at tomorrow's 'God of All Wonders Crusade' scheduled to hold at National Stadium, Abuja, tomorrow, Sunday, October 28.
"We are expecting 100,000 participants at the Crusade. We are mobilising 15, 000 secondary school students; 5, 000 undergraduates from all campuses in FCT and 10, 000 primary school pupils to the crusade," Pastor Joshua Esho told newsmen in Abuja.
Pastor Esho, who is the State Overseer for the Federal Capital Territory (FCT), further added that Pastor Kumuyi will be ministering live at the main bowl of the stadium by 5 pm prompt.
He said the crusade was organised by the FCT church and the attendance was being expected from all over the FCT and its environs.
According to him, "the Deeper Life Bible Church in the Federal Capital Territory (FCT), Abuja, wants to let the people living in FCT know that God has made all things ready to mightily bless them with heavenly and earthly blessings beyond measure.
"We want to tell the people that God is visiting them with His supernatural power beyond measure through a crusade organised by the church in the FCT, with the theme, 'God of All Wonders Crusade.'
"Senior citizens, political office holders from the Presidency and the National Assembly, as well as the judiciary and other top government functionaries, are being expected to attend the crusade. We are also expecting Nigerians from the business community. We have also extended the invitation to respected clergymen and members of the entire of both the Christian and Muslim community resident in the FCT," He added.
The clergyman, therefore, assured all Nigerians, especially Abuja residents that the Crusade would definitely address a lot of issues bothering their lives including sinful bondage, Satanic oppression and controls, sicknesses and diseases of all kinds, fears, worries and anxieties, insanity, spiritual attacks and many other things, because the God of wonders would be there to save, deliver and heal them.
"We believe with these participants attending the crusade, there will be mighty supernatural out-pour of God's wonders for salvation, healing, deliverance and lots more. We want to state that they will not go back with their challenges because all they desire and hope to receive from God is made available and ready to be given to them by the God of wonders Himself at the stadium.
"Do not procrastinate and remain at home or allow anything to distract and discourage you. We have made arrangements to convey people free of charge from major bus stops across FCT including, Nyanyan, Kubwa, Orozo, Gwagwalada, Bwari, Kuje, Kwali, Karmo, Abuja City Centre, and Lugbe areas," He promised.
On security matter, Pastor Esho said: "the church by the grace of God has collaborated with all security agencies in Abuja to provide maximal security for all participants, and we have also made arrangements with the Federal Road Safety Corps (FRSC) for easy flow of traffic, and also the Federal Fire Service and Nigerian Security and Civil Defense Corps (NSCDC) for any emergency."
---
---