Boreholes abandoned, rivers polluted with traces of dead fishes, farmers left with farms inaccessible and uncultivated due to soil pollution… this is the story of Ekorinim, a community in Calabar, Cross River State, that plays host to the Nigerian Petroleum Storage Company (NPSC) pipeline, a subsidiary of the Nigerian National Petroleum Corporation (NNPC). In this first account of a two-part report, ADETOLA BADEMOSI relates the various sides to this environmental tragedy.
He died as a result of drinking contaminated water," says James Effiong, neighbour of a deceased indigene of Ekorinim. "His house was just somewhere around here."
The late Bassey was one of several victims who suffered health complications believed to have been caused by drinking contaminated water, but who never lived to tell their story.
While also confirming the incident, secretary to the community, Edet Bassey, said the effect of spillage on the ground water source in the past was not pronounced.
"Ekorinim before now had been a local community, not so exposed. The effect of this spillage was not much compared to today where you can fetch and perceive the odour of fuel. Then it was not like that. It was gradually killing people without us knowing because you will not ordinarily perceive the odour, but it was there. It is like cancer; it gradually eats up the system and you will not know until the damage has been done," he said.
Married with kids, the late Bassey who was an indigene of Ekorinim, together with his family, had repeatedly drunk from boreholes in the community for years without suspecting any form of danger.
His family, however, relocated from the community after his demise.
Like late Bassey, Okon Ukpong Etim, a fisherman, also doubles as security personnel at the Ekorinim Health Centre. Usually Etim, aged 50, visited the Ekorinim River to fish once he was off duty at the centre. He later sold the harvest in exchange for money to cover up for months of unpaid salaries at work.
This, to him, became a daily routine for years until the river became unsafe for aquatic life due to oil contamination. Over the years, the fishes have either migrated in search of cleaner waters or died as a result of pollution. Today, he occasionally visits the river and when he does, it is with the hope that he will catch a few to take home to his family.
"The river is empty but we are still managing it," says Etim. "It is very serious. The oil in the water does not even allow us to get anything again from the river. It has also affected the water we drink. Since the time I was not paid here (health centre), it is from that river I manage to get something."
"In the past, we used to see plenty fishes but when the oil started, you would see dead fishes floating on the water. Some are rotten.So, the fishes have escaped," he concluded.
Located in the heart of town, under Calabar Municipality Local Government Area, Ekorinim and her dwellers are typically known for fishing, farming and tapioca trading, but over the years, their sources of livelihood have been taken over by oil contamination.
For over 15 years, indigenes have suffered the impact of oil spill caused by the NNPC pipeline which has in turn, affected their ground and river water sources.
Challenged by non availability of potable water, boreholes dug by individuals are still contaminated and, as a result, abandoned. Fishing activities were consequently suspended. Thus, residents are not only forced to walk long distances in search of clean water but pushed to look for alternative sources of livelihood.
Although the impact of oil spill is not widely spread across the community, the affected parts have lived with the menace for years without recourse.
….Not water but fuel taps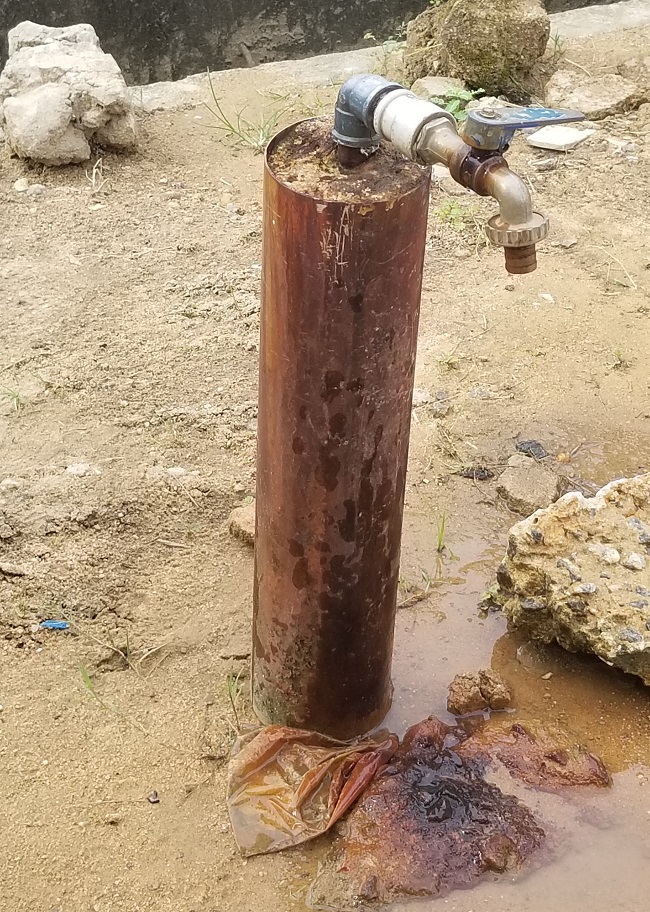 Walking through the narrow path of Ekorinim Peninsula, towards the NNPC pipeline layout, the air changes with an indescribable chemical odour. The ground exudes visible signs of oil and rust, widely spread within affected parts of the community. Some occupied houses are erected in a valley and in proximity to the NNPC Right of Way (RoW) iron markings.
In other parts, around the Amphibious Training School Road, cemetery road, industrial layout and Ekorinim1, water tanks, taps, soil and air betrayed the extent of contamination.
During a visit to affected areas, Nigerian Tribune noticed that most water tanks were already covered up in thick brown substances. Taps had already turned rusty, the soil exuding rust/fuel.
Samples of water fetched from some taps reeked of petrol and were light brown in colour, and could passoff as petrol after settling.
Meanwhile, tank farms situated in Esuk Utan could be seen at a distance from the community.
"At times, we drink petrol or kerosene depending on what they pump. But most times, it is petrol," says Akparawa Christ, a resident and house owner in the community.
Opposite Akparawa's house is another building with a black water tank which looked discoloured as a result of water and oil mix. Part of the gate-house building shouldering the tank had already turned rusty.
Charles Etuk, a resident in the compound, said all the plumbing fixtures were affected, and attributed it to oil contamination. According to him, residents lacked access to potable water and the available pumps were useless except treated.
"We either buy bottled water or fetch at a very far distance.We dug two boreholes; this is the second one and it is the same," he said.
"Some even dug holes within their compounds; they left it, and after a while, oil sediments would be found there. After which, they scoop it," another resident, Enobong Umoh, cuts in. Umoh cited instances in which residents in some areas dug holes within their compounds from where they scoop oil.
Ette Bassey, a farmer looking dejected, recounted how his massive corn plantation, at the point of harvest, had turned red and the crops were rendered inedible.
He blamed this on the oil contamination saying: "I had a farm close to the stream where I planted corn, cassava and other crops but when the corn cobs were harvested, they came out red. This happened about three years ago around 2017. Since then, I have not been able to really farm because most of our land has been eaten up with no compensation."
Too close for comfort: residents co-habit with pipelines
Stretched through the bushy hills are several completed and uncompleted buildings, with some already occupied by residents while others were not. Some houses are built very close to the NNPC iron markings that read: "NNPC PPL RoW". In some cases, the iron markings were found in residents' compounds.
Godwin Eka, who spoke with Nigerian Tribune, said he harbours no worry on the dangers of living close to the pipeline, noting that they have no alternative. He self-convincingly maintained that what was coming out from the ground was rust from the pipe and not oil.
"I moved here in 2016. Normally, we always fill the place when we see rust coming out, but the water here always smells of fuel.
"Although I don't have a borehole, somebody along this street dug one. Whenever we fetch from it, we usually perceive the smell of fuel. But this emission is rust from the pipe. I am not worried at all. Why should I? This is our land, we have no choice," he said.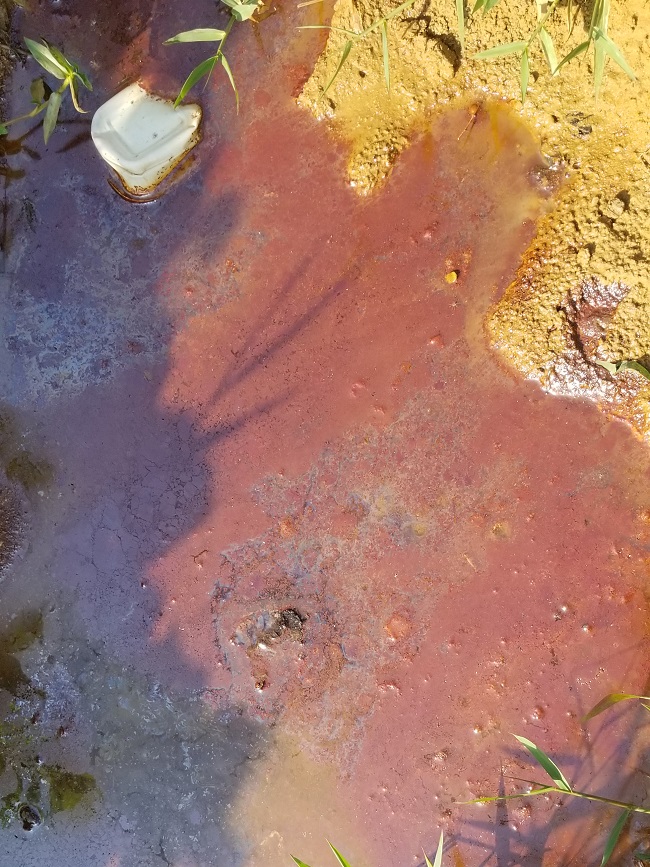 Another resident, Engr. Emmanuel Morah, confirmed the secretion of fuel substances behind his house, adding that this was later filled with sand to a certain level.
When confronted with dangers inherent in living close to oil or gas pipelines, he argued that most explosions are caused by vandalism.
"Most of the pipeline explosions you hear of in other states like Lagos were due to vandalism. As human beings, we get worried but there is nothing we can do but we believe God that one day these things will be a thing of the past," Emmanuel said.
However, contrary to Mr. Morah's argument, it was gathered that the community had, in 2001, suffered pipeline explosion that claimed the lives of over 20 indigenes.
According to the secretary to the village head, Mr. Emmanuel Edet, the explosion that affected part of the community was not caused by vandalism but pipeline leakages due to lack of maintenance.
"We know there are dimensions to where houses should be built because of the pipeline; there are demarcations. But anyone found doing otherwise is doing so at the detriment of his life," he stated.
River of dead fishes
Following claims that the community stream has been affected, this reporter took a visit to the Ekorinim River in the company of a tour guide and the community's secretary.
The road leading to the stream was a narrow swampy path already overtaken by thick bushes. Visitors would require rubber rain boots and cutlasses to be able to pass through the extremely muddy path.
After rigorously wiggling our way through the thick bushes and swampy path, we got to a narrow stream. Objects like plastic containers, nylons, and cans littered the river.
"It was bigger than this but since nobody comes here again, the size has reduced. You can see bushes?" Asked the tour guide.
This reporter sighted two dead fishes, floating on the water surface.  "Are those not dead fishes?" the reporter queried. "They are!" Edet, the community secretary, replied.
No recourse in sight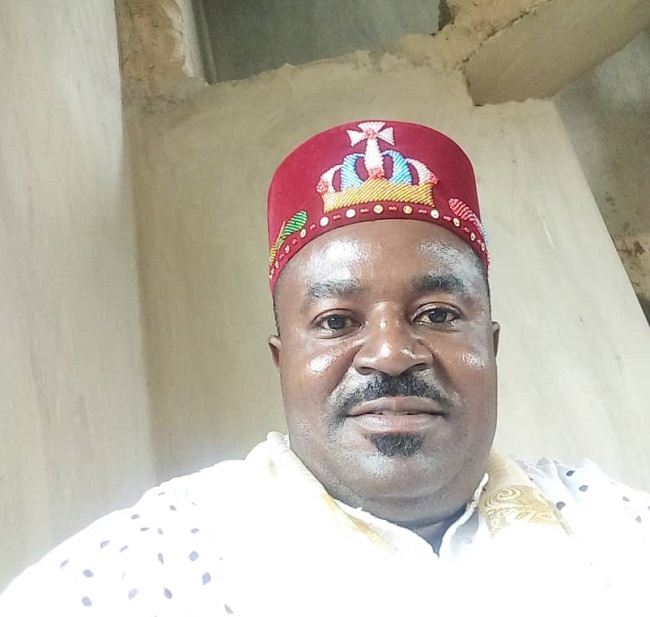 Despite the various travails of residents, the villagers alleged that the NNPC has made no effort to alleviate their sufferings. They also claimed no maintenance work has been carried out on the pipelines in a long while.
The community head, Ekorinim 1 and 2, Mr. Nyong'o Eyo Eko, explained that the community was neither adequately compensated by the corporation nor provided with the necessary Corporate Social Responsibility (CSR) facilities such as good water, healthcare centre, schools, among others.
Speaking through the community's secretary, Mr. Edet, he, however, submitted that the only compensation enjoyed by the community was free power supply which lasted for a period of 10 years.
"There are also some social corporate responsibilities that should be done in the community like contribution to our healthcare facilities, our educational system. The people suffering from these activities are being ignored. We cannot go to the river to fish so as to feed ourselves. We can no longer carry out our tapioca businesses and we cannot even enjoy the job benefits," he said.
Edet, who presented copies of letters written to the relevant authorities on several occasions calling attention to the predicament of the community members, said this yielded little or no results.
"We had health issues based on water consumption," says Edet. "Not just that, we had fire outbreak during which some parts of the community were burnt down because of pipe leakage."
Support for this report was provided by the Premium Times Centre for Investigative Journalism (PTCIJ) through funding from Ford Foundation.
YOU SHOULD NOT MISS THESE HEADLINES FROM NIGERIAN TRIBUNE
We Have Not Had Water Supply In Months ― Abeokuta Residents
In spite of the huge investment in the water sector by the government and international organisations, water scarcity has grown to become a perennial nightmare for residents of Abeokuta, the Ogun State capital. This report x-rays the lives and experiences of residents in getting clean, potable and affordable water amidst the surge of COVID-19 cases in the state. | Ekorinim oil spill | Ekorinim oil spill Ekorinim oil spill | Ekorinim oil spill | Ekorinim oil spill | Ekorinim oil spill | Ekorinim oil spill