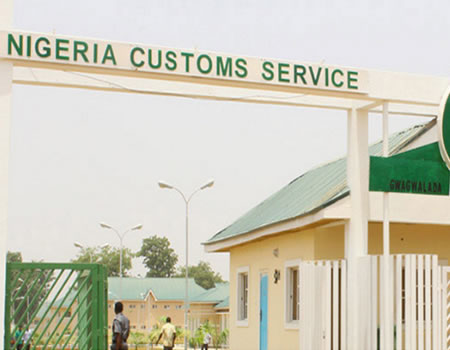 A serving police corporal, simply identified as Awodi, attached to Alapa police station in Asa local government area of Kwara State, together with some suspected thugs, have allegedly bolted with smuggled bags of rice.
Nigerian Tribune gathered that the suspected thugs, allegedly aided by the police corporal, intercepted a Customs Roving Team on Tuesday while on official duty.
It was also gathered that the intercepted Customs team was led by a Chief Superintendent of Customs, (CSC) Maciver, A. L comprising SC Basheer, O.I ASCII Iloba, M.I ASCII Ayinla J, CAI Mangai, and CAI Odo P.
The CSC Maciver, who said that the incident happened when they went on information patrol on Ilorin – Alapa Road, added that they received information that smugglers had hidden two Golf vehicles ladened with imported rice in the bush.
"On sighting the patrol vans, the drivers of the vehicle containing the smuggled rice bolted with the keys of the vehicles," he said.
CSC Maciver also said that due to the state of the vehicles that were ladened with the contraband, he decided to evacuate the rice into the two customs vehicles on patrol, together with his men.
The customs boss, who said that after leaving the scene of the interception and on their way to the Customs office with the bags of rice, added that one person called Asake mobilized four Golf vehicles loaded with people suspected to be thugs and pursued their patrol vehicles with the assistance of a police corporal identified as Awodi and forcefully offloaded all the bags of rice after partially destroying the customs patrol vehicle.
He also said that the ongoing construction work along Geri Alimi Roundabout in the Ilorin metropolis slowed down efforts of his men in moving fast enough, adding that the development made the police corporal and the thugs catch up on them and forcefully offloaded the rice back to the golf vehicles.
CSC Maciver, who said that presence of innocent citizens due to the presence of innocent citizens around where his men were disrupted from performing their official duties, they could not open fire on the thugs to guide against the shooting of innocent people.
Meanwhile, the leader of the team disclosed that investigation has begun on the issue, adding that all those involved would be apprehended and that all the smuggled rice would be confiscated.
When contacted on the issue, the police public relations officer PPRO) of the Kwara State command, DSP Ajayi Okasanmi, said that the command was aware of the matter, adding that the customs had not officially briefed the police command about the development.
The PPRO also said that the state commissioner of Police, Mr Lawan Ado, had directed the DPO Alapa Police station to investigate the matter and report back to the headquarters about the involvement of the corporal in question.
He also said that the command would not hesitate to bring the corporal to book accordingly if found to have been involved in the allegation.