Cultural inhibitions, funding hindering innovations in environmental engineering —Prof Coker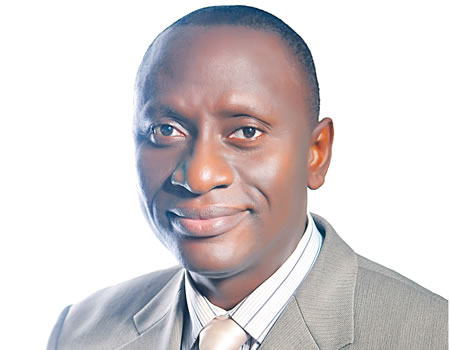 Urine harvesting, needle rusher and household composter are innovations in the field of environmental engineering that could be adopted and utilised by the general public today but have been hindered by cultural inhibitions and funding.
Professor Akinwale Coker, a professor of Civil Engineering with specialisation in the field of Environmental Health Engineering, revealed this while delivering the 432nd Inaugural Lecture of the University of Ibadan, Ibadan, last week.
The central theme of the inaugural lecture, titled: "Environmental Health Engineering: Cornerstone of the builders for advancing human well-being," according to Professor Coker was to emphasise the role of environmental health engineers in enhancing and improving the well-being of man.
Environmental health engineering, a branch of civil engineering, is concerned with engineering methods for improving the health and environment of people.
Among a number of research findings in the field of Environmental Health Engineering, was the urine harvesting system, needle crusher and household composter.
ALSO READ: How I built first-of-its-kind hotel booking platform —Noxiae founder
Introducing the concepts of urine harvesting and household composter during the lecture, Professor Coker said: "Emotionally touched by the risk of infection by pathogens from indiscriminate dumping of septic sludge in some areas of Ibadan, we began to utilise hygienically collected human urine as fertilizer to grow some test crops in a greenhouse.
"Our case study was the Federal Polytechnic Ede where my former M.Sc student, Mr Israel Akinjogbin, was Dean of one of the Faculties. The Urine Harvesting System was designed and constructed with locally available materials with appropriate drainage, ensuring that the flow was by gravity.
"Our study confirmed that urine could be a good source of manure as well as irrigation water and that indeed it compares favourably with other chemical fertilizers in supporting the growth and yield of food crops.
"However, while Urine Harvesting and Utilisation was successful at institutional level as in our case studies at Federal Polytechnic Ede and later in 2009 at Nnamdi Azikwe Hall, University of Ibadan, cultural inhibitions did not allow us to replicate the studies outside of enlightened environments."
Continuing, he said: "Further study was carried out in Ibadan to assess the quantity of wastes generated from various foods consumed by various households in Ibadan
"Corn, tubers and plantains generated more waste than other group of food. A simple household composting waste bin was designed and tested using a family size of seven to eight individuals.
"The bin could take waste for about four weeks and at the end of 45 days, the finished compost was taken out and used for gardening at the backyard."
The professor of Civil Engineering identified improper hospital waste management as a major challenge in Nigerian hospitals, especially private ones.
The needle crusher is one solution to the problem of safely disposing used needles that pose serious risk of injury to non-medical staff who handle the waste.
"To solve this problem, my former MSc student, Charles Akintunde worked on a safe, simple, on-the-counter, needle disposal device that would effectively leave the needle unusable and allow them to be disposed of with medical grade waste."
He added that with the assistance of his erstwhile PhD student, Dr Chibueze Achi, "an improved version of the needle crusher is currently undergoing testing before commercialisation in Nigeria."
Speaking with Nigerian Tribune after the lecture, he said that funding remained a challenge to the development and mass production of these machines as is the case with research work findings in Nigeria generally. "Funding is part of the bane of research in Nigeria. If you have money, you will scale things up," he said.