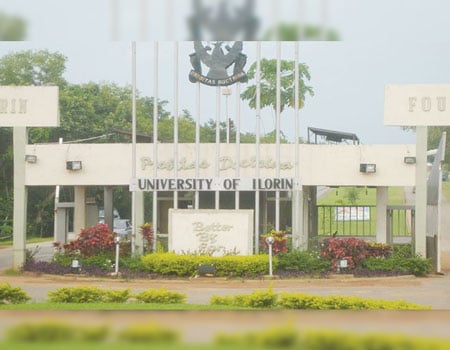 The Centre for Social Awareness, Advocacy and Ethics (CSAAEINC), has held the 5th edition of her International Youth Leadership, Career Building and Entrepreneurship Summit in University of Ilorin.
The founder and president of the initiative; Rev Godswill Agbagwa opined that CSAAEINC is committed to addressing causes of poverty and underdevelopment in Africa, by redressing the challenges of leadership, poor entrepreneurial spirit and misguided social and moral senses.
The speaker expressed high confidence in the Nigerian youths as leaders of today and not of tomorrow.
"The national character camps heavy weight on how people see you, you are leaders of today and not leaders of tomorrow." He said
Also speaking at the event, Mr Mene Blessing who delivered a lecture on entrepreneurship and business disclosed that his journey to success was motivated during his undergraduate days, precisely the day he knew his Faculty Dean could not pay for the snacks he bought but pleaded till the end of the month.
ALSO READ: TEF selects 1,000 entrepreneurs, as partners support more 250
He also said that the books he read constituted a source of inspiration to him and advised Nigerians to be job creators and not seekers.
Dr Farouk Kurawa; a speaker from Abuja, however, presented a paper on "Funding opportunities for start-up businesses in Nigeria."
He stressed the need for an entrepreneur to understand his or her venture.
"The best time for you to assess fund is when you really understand your business." He said
The Vice-Chancellor of the University; Prof. Abdulkareem Age who was represented by Dr Nasir Faruk of the Faculty of Communication and Information Sciences, appreciated the organisers for addressing poverty and underemployment in Africa.
He affirmed that the major problem of Nigeria is leadership as well as the low entrepreneurial spirit which has prompted the National University Commission (NUC) to introduce a program on Graduate Self-Employment (GSE), which exposes students to both theoretical and practical aspects of their respective vocational courses.
Abdulazeez Sodiq Olamilekan, Unilorin