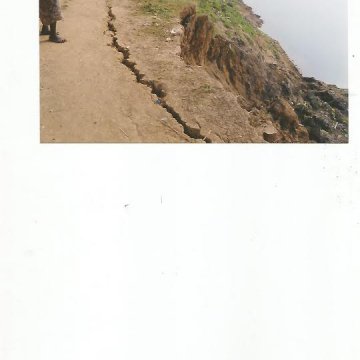 Landslide has ravaged some communities in Bebo Bumaji in Boki local government of Cross River State, destroying property worth millions of naira.
The landslide, which was attributed to a two day persistent heavy down pour, washed away some parts of the only access road to the communities and swept away three bridges.
The over twenty-five thousand population of the communities have been locked in with no access to and from the communites.
Also destroyed in a massive proportion were yam farms, plantain, banana, tree crops, such as pears, bush mango and other economic trees.
Though no live was lost, the economic implication to the people remains devastating as they have no access to health facilities outside the communities due to the damaged road and all the sources of water which have either been polluted or silted by debris from the slide.
Twelve communities of Bumaji located within the rain forest of Boki were affected.
The communities which streches over thirty-five kilometers through a very poor state of the road and can only be accessed by four-wheel drive vehicles were baddly affected by the landslide and flooding.
Three bridges were swept away while massive landslides completely blocked the road at several points making it even difficult for pedestrians.
The pathetic situation has grounded the economy of the area as goods and services could not be moved in and out of the communities.
The Nigerian Tribune observed that perishable goods such as plantain and banana were rotting away while the sick were in precarious states as they could not be moved to medical facilities located about ten to fifteen kilometers away.
Most worrisome was the destruction of water sources through pollution and silting resulting from the flood and landslide.
The able persons were seen hauling farm produce such as banana and plantain on their heads and back and trekking through the dangerous terrain for sale so as to make ends meet.
Assessing the damage, the Director General, Cross River State Emergency Management Agency-SEMA, Mr. John Inaku, assured that government would do everything possible to urgently address the problems.
He noted the need for the reopening of the roads and the provision of essential commodities such as water and food for the victims.