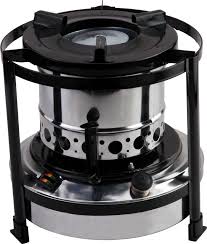 THE Centre for Petroleum, Energy Economics and Law (CPEEL) of the University of Ibadan, in partnership with academics from the University of Cape Town, South Africa and the University of Nairobi in Kenya has hosted a workshop aimed at accurately understanding the use of various forms of energy for cooking at home and the implications this has on health and economic well-being.
The workshop titled, "Family matters: Enlightening Perspectives on Household Energy and Health in Africa," was conducted using a "citizen-science" approach wherein members of the community participate in the research and fact-finding process
According to the Director of CPEEL, Professor Adeola Adenikinju, "Citizen-centred deliberations like this have proven to facilitate greater understanding among policymakers of the conditions under which policies and interventions in a given area of development are most likely to thrive."
Representatives from Imini and Ajibode communities in Ibadan, policy makers and non-governmental organisations (NGOs) participated in the workshop.
Explaining further, workshop coordinator, Dr Olufunke Alaba, Senior Lecturer at the Health Economics Unit, School of Public Health, University of Cape Town, said the workshop was the first in a series of activities, supported by the African Research University Alliance, "to find the nexus between health, energy use, indoor pollution and poverty.
ALSO READ: Empathy: The missing culture in Nigeria
"We believe there is interconnectivity among these different areas that need more exploration. We are using a citizen-science methodology to solicit information from the citizens. The importance of this is that the research is not researcher driven, but is people-driven."
She said the community members were asked for "their perspective about the kind of energy they use, and if they see any health impact, and whether they can link their energy use to poverty and how they want to improve it; and also, their knowledge of this nexus: whether they know about it or not and what exactly they want the researchers to be involved in."
Dr Alaba said the final outcome of the programme will be very relevant to policymakers, international donors and NGOs who are seeking solutions to the barriers preventing the adoption of renewable energy in homes by the end users.
Representing the Director of the regional office of the United Nations Industrial Development Organisation (UNIDO), Alhaji Mustapha, an energy expert, said UNIDO "commends and supports the effort CPEEL is making to help improve access to clean and affordable energy for communities in Nigeria."