Covid-19: NIMC shutdown enrolment centres in Lagos, Ekiti, Ogun, others
•Suspends operations indefinitely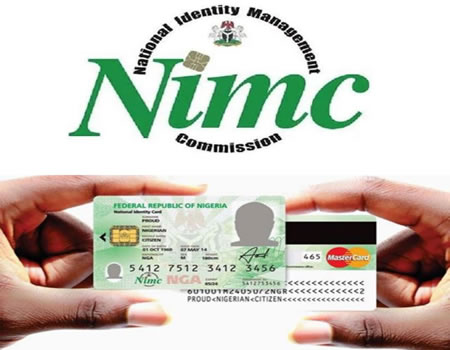 The National Identity Management Commission (NIMC) has shut down all its enrollment centres in five states.
NIMC confirmed the states are Lagos, Ekiti, Ogun, Anambra and Katsina.
In a statement issued on Thursday in Abuja and signed by the commission's Head, Corporate Communications, Kayode Adegoke, it said the move became necessary to prevent its Staff and applicants from getting more vulnerable to the pandemic.
"As part of the measures to stop the spread of the coronavirus pandemic, the National Identity Management Commission has ordered the immediate shut down of all its enrollment centers in Lagos, Ekiti, Ogun, Katsina and Anambra States," the statement partly read.
Also, it suspended all enrollment activities in the States indefinitely.
It said: "Consequently, all enrollment activities, card collection and other identity-related activities are hereby suspended in the aforementioned States till further notice."
ALSO READ: Coronavirus: Enugu govt. shuts down primary and secondary schools
However, the Commission stressed that the development was not to create panic but to curb the disease's spread, which has become a global threat.
"We hereby regret any inconvenience the closure might cause as our paramount concern as a responsible and responsive Commission is the safety of all," it added.
On Thursday, the Lagos State government confirmed four new cases making a total of 11 as the Italian index case tested negative after several days of treatment in isolation.
FACT CHECK: Does Gargling Salt Water, Vinegar Or Warm Water Kill Coronavirus?
CLAIM: Coronavirus before it reaches the lungs, it remains in the throat for four days and at this time, the person begins to cough and have throat pains. If he drinks water a lot and gargling with warm water & salt or vinegar eliminates the virus. Spread this information because you can save someone with this information… Read full story