COVID-19: FAAN to begin decontamination of 23 airports soon
• As Aviation workers anxiously await airports reopening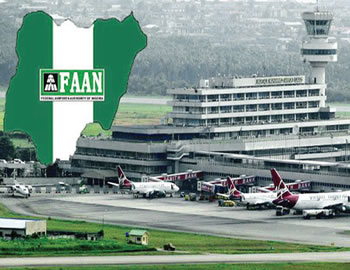 The already battered aviation sector caused by the ongoing COVID-19 rampaging of the whole world and the subsequent lockdown of the country's airports and airline business may soon experience life again as the Federal Airports Authority of Nigeria (FAAN) has concluded plans to begin the decontamination of all the twenty-three airports across the country.
Information gathered by the Tribune Online has indicated that the decontamination exercise may commence anytime from now as preparation towards reopening of the airports which had been shut down to activities for over two months as a way of preventing the spread of the deadly COVID-19 pandemic.
The source which confirmed the development to the Tribune Online, however, avoided dropping hint on when the exercise will commence but said very soon.
Prior to this time, FAAN had kickstarted the fumigation exercise at three international airports at the Murtala Muhammed International Airport, Nnamdi Azikwe International Airport and the Port Harcourt International Airport as a sign of the imminent reopening of the airports.
ALSO READ: Senate receives Buhari's request for confirmation of DG, Commissioners of SEC
The various aviation agencies with their workers, the airlines and other airport workers who had expressed anxiety to return to work soonest have described the decontamination of the airports as a sign that airports will soon be reopened once again.
According to a source in one of the agencies, even though a date for the reopening of the airports is not yet declared by the government, FAAN, the agency saddled with the responsibility of keeping the airports safe and secured at this critical period has decided to be proactive for the protection of passengers and airport users against the COVID-19 virus.
The decontamination will be extended to all sensitive parts of the airports such as the departure and arrival halls, offices, public convenience waiting for lounges and the terminal buildings.
FAAN had in March disinfected all the international airports.