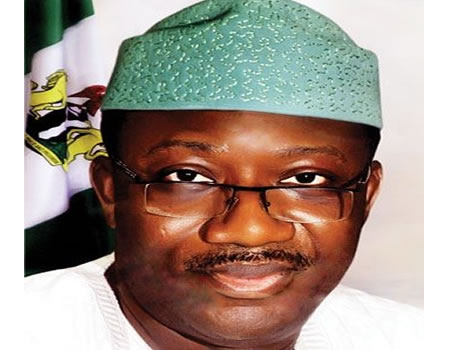 An Ekiti State High Court sitting in Ado Ekiti has struck out a suit filed by the chairmen of the 16 local government areas of the state against the state governor, Dr Kayode Fayemi.
The local government chairmen under the aegis of Association of Local Governments of Nigeria (ALGON), Ekiti State, were seeking an order of the court to restrain Governor Fayemi from removing them from office.
But on Friday, the council chairmen who are members of the Peoples Democratic Party (PDP), filed for the discontinuation of the suit.
Their counsel, Mr Ezekiel Agunbiade, had brought the application to announce the notice of discontinuation of the suit, thereby causing the presiding judge, Justice Abiodun Adesodun, to strike out the suit.
The notice of discontinuance was consequent upon the notice of preliminary objection filed by counsel to the defendants.
ALSO READ: Court orders FirstNations Airways MD to face trial in N1.9bn theft charge
The defendants in the suit are Dr Kayode Fayemi (1st), Governor of Ekiti State (2nd), Attorney General (3rd); Speaker (4th) and House of Assembly (5th).
The first and second defendants were represented by Mr Ibrahim Olarewaju and Mr Tajudeen Akingbolu while Mr Kabir Akingbolu appeared for the third defendants. The fourth and fifth defendants were represented by Mr Adeoye Aribasoye.
The defendants filed the preliminary objection to challenge the jurisdiction of the court to hear the suit on grounds that "the action of the plaintiffs was speculative, pre-emptive, vexatious and unmeritorious."
The preliminary objection was also anchored on the fact that no cause of action had arisen on the fate of the council chairmen at the time the case was filed.