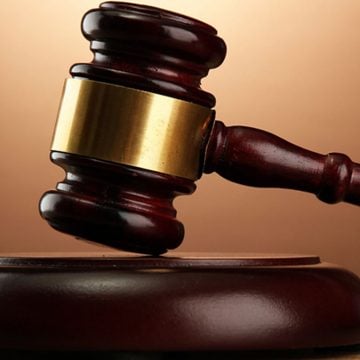 The Federal High Court in Lagos on Friday ordered the permanent forfeiture of the Lagos property, Flat 7B, Osborne Towers, Ikoyi, to the Federal Government.
When the case came up 
on Friday
, the court
called Union Bank a busybody for meddling in the ownership of the apartment where the Economic and Financial Crimes Commission (EFCC) found huge sums of local currency stashed away in 'Ghana must go bags' and steel cabinets.
The Court thereafter ordered the forfeiture of the apartment to the FG.
The EFCC had in April 2017 found $43,449,947, £27,800 and N23, 218,000 (about N13bn) hidden in the apartment.
The anti-graft agency afterwards claimed that the owner of the apartment was Mrs Folashade Oke, the wife of the suspended Director General of the National Intelligence Agency, Ayodele Oke.