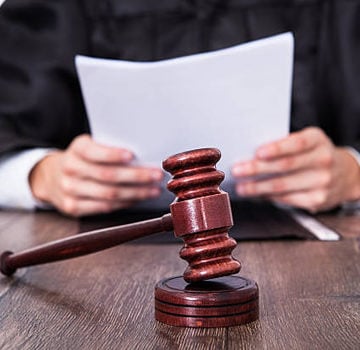 A Bauchi Chief Magistrate Court 12, has ordered for the arrest and detention of 5 top management staff of Abubakar Tafawa Balewa University (ATBU) Bauchi, for contempt of the court orders following their refusal to appear before the court.
Chief Magistrate Hajiya Safiya Salihu on Wednesday issued a warrant of arrest of the five top management staff of the University who include the Dean Faculty of Management Sciences, Dr S.I Ningi, Deputy Dean the Faculty, Dr Umar Usman, Director General Studies (GNS) Faculty of Management Sciences, Dr Babangida Yerima, Head of Department [Draft] Faculty of Management, Dr Y.B Maiwada and Head of Department (DMTT) Faculty of Management, Dr Tijjani Abubakar respectively.
The arrest warrants were issued against the University top management staff for contempt of court after they failed to appear before the court on Wednesday 17th January, 2017 to respond to a suit instituted by one of their colleagues, Dr Idris Isyaku Abdullahi for allegedly defaming him in a petition they allegedly wrote and submitted to the Vice-Chancellor of the institution sometimes on the 19th June 2017.
According to the court document obtained by our Correspondent from the plaintiff's lawyer, Nasara Joshua, the accused persons wrote in the said petition that his client brought an unknown person into the campus and pointed out some staff whom 'he considers enemies to the individual'.
The document also states that the accused persons further alleged in the petition that the complainant had pronounced how he intended to eliminate 'his enemies and propagated campaign of calumny on some staff and the faculty as a whole'.
The document further states, "We, therefore, crave the indulgence of this Honourable court under section 78 of the Penal Code Law to cause the accused persons to pay the sum of N5m for the defamation of character and a public apology in one of the national dailies and a media house within the state capital."
It was gathered that after the failure of the accused university staff to appear before the Magistrate, the court issued arrest warrants on the five defendants and also ordered their remand until 24th January for the continuation of hearing over the case.
Our correspondent however gathered that Counsel to the defendants, Barrister S.D Idrees told the Magistrate that his clients lost confidence in her to be impartial which led to the transfer of the case to another Magistrate Court number four, Federal Low-Cost Bauchi.
Meanwhile, the defendants also secured a restraining order from Bauchi state high court 5 which stopped the police from arresting and remanding the ATBU management officers as ordered by the lower court.