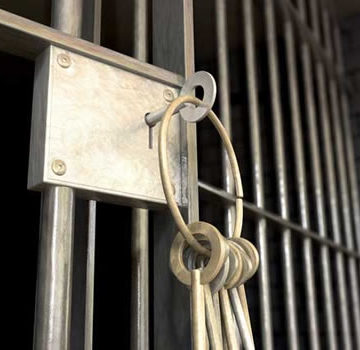 A Federal High Court sitting in Enugu has convicted two persons, Ernest Obieze and Ferdinand Okechukwu for unlawful procurement of an eight-year-old girl and having carnal knowledge of her.
The convicted persons were sentenced to five-year jail term each with the additional fine of N100, 000 each.
They are also to serve additional 3 years in prison if they fail to pay the fine, a statement by the Head, Press and Public Relations of National Agency for Prohibition of Trafficking in Persons (NAPTIP), Mr Josiah Emerole said on Wednesday in Abuja.
The convicted persons were arrested by operatives of the National Agency for the Prohibition of Trafficking in Persons (NAPTIP), Enugu Zonal Command following a tip-off and was subsequently charged to court on a 7 counts charge.
Delivering judgment in the case with charge number FHC/EN/78/2013, the Presiding judge, Justice D. V Agishi, held that the prosecution had successfully proved a case of having unlawful carnal knowledge and procurement for unlawful carnal knowledge preferred against the two accused persons. He consequently pronounced them guilty and subsequently sentenced them.
Commenting on the development, Director – General of the National Agency for the Prohibition of Trafficking in Persons (NAPTIP), Dame Julie Okah –Donli, commended the court for the landmark judgment saying that the convicts deserved the punishment.
"I commend the court for the judgment. I want to sound this as a warning to those evil-minded fellows who take delight in procuring our promising children for prostitution or any other unlawful activities that NAPTIP is gradually closing in on them, she said.
Speaking further, she said, "We have intensified our surveillance efforts as well as other intelligence gathering mechanisms to ensure that our children are safe wherever they are in Nigeria and beyond.
"I also want to appeal to Nigerians to join hands with NAPTIP to expose these questionable people whose sole interest is to procure traffic and exploit our children thereby denying them the opportunity of becoming what they want to become.
"This is why we must key into the whistleblowing policy of the Agency to expose the traffickers" the NAPTIP boss stated.