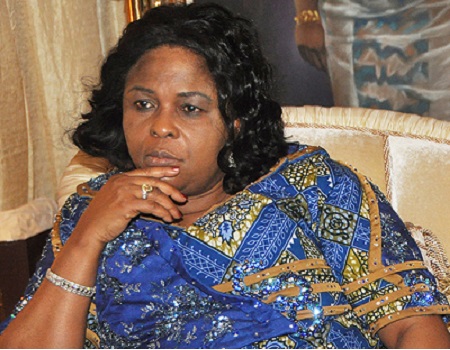 JUSTICE Mojisola Olatoregun of a Federal High Court in Lagos on Friday declined to grant an application by the Economic and Financial Crimes Commission seeking to seize the funds in 15 bank accounts linked to Mrs Patience Jonathan.
According to the EFCC, the funds are $8,435,788.84 and over N7.35bn.
The EFCC brought an exparte application for the seizure of the funds, saying the funds were already subject to litigation before two other judges.