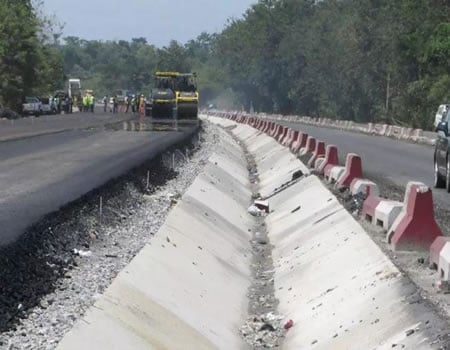 The Iba of Kishi in Irepo Local Government Area of Oyo State, Oba Moshood Oyekola Lawal and members of a sociocultural organisation in the community, Kishi Progressive Union (KPU), have lauded the efforts of the Federal Government in constructing the Kishi-Kaiama road.
The people, in a statement made available to the Tribune Online in Ilorin by the national president of the association, Chief Bayo Adesope, said the road is an alternative route and the shortest between Lagos and Sokoto.
The group also noted that the construction of the road would open up the community for socioeconomic development.
The KPU chairman, while meeting with the traditional ruler after the swearing-in of new executive members of the union, also said that the Federal Government had given the Kwara State government approval to construct the road which belongs to the Federal Government.
He, therefore, appealed to the Federal Executive Council to promptly pay the bill for the construction of the road when it is completed.
The statement said: "Oba Lawal and Chief Adesope appreciated Governor Abdulfatah Ahmed of Kwara State for obtaining approval for the construction of the road from the Federal Executive Council, while they both noted that the road was vital to the economic survival of the people of Kishi in Oyo State and Kaiama in Kwara State.
They said the road is an instrument of existing love and unity between the two boundary communities.
"The people of Kishi had always considered the people of Kaiama and Baruten local government areas as their kith and kin living on the opposite sides of Mose River and that the road when completed, will further strengthen their brotherhood and enhance the nation's unity," they echoed.
While appreciating the efforts of the Senate President, Dr Bukola Saraki, who they described as the leader of the two communities, the people also commended the Speaker of the House of Representatives, Honourable Yakubu Dogara, saying that the approval would not have been possible without the project being budgeted for.
The traditional ruler and the chairman charged members representing the two communities in the House of Representatives, Honourables Bosun Oladele and Zakari Mohammed, to come home from time to time to monitor the road project when it commences, to ensure quality job.