Constituency projects: Reps probe unspent fund under President Buhari, Jonathan
• Accuse MDAs of failing to return unspent fund to Treasury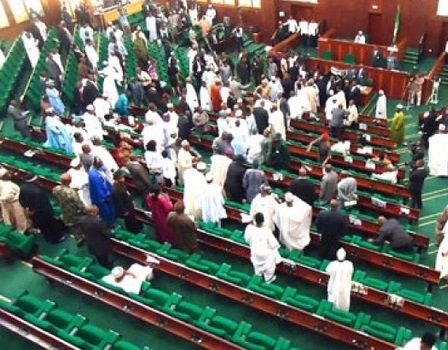 The House of Representatives on Tuesday resolved to set up an Ad-hoc Committee that will probe the unspent fund appropriated under former President Goodluck Jonathan and President Muhammadu Buhari administrations.
The resolution was passed following the adoption of a motion sponsored by the Speaker, Hon. Femi Gbajabiamila; Hon. Abubakar Fulata; Hon. Igariwe Idume; Hon. Wole Oke; Hon. Chinedu Oga and Hon. Isiaka Ibrahim.
The lawmakers' decision came barely a month after President Buhari alleged that the total sum of N1 trillion released for the implementation of Constituency projects was a waste.
Leading the debate on the motion, Hon. Fulata alleged that Accounting Officers of various Ministries, Departments and Agencies (MDAs) over the years fail to return the utilised funds into government treasury as stipulated in the extant laws.
According to him: "The House notes that releases of constituency and other projects funds are based on the total sum provided in the annual national budget.
ALSO READ: Reps direct NDDC commitee to defray liabilities with 2019 budget proposal 
"The House is aware that most constituency projects, like other capital projects, are awarded at an amount lesser than the budget provisions by government ministries, departments and agencies (MDAs)
"The House is also aware that unspent capital funds by MDAs are returned or rather automatically mopped up by the Central Bank of Nigeria (CBN) at the end of each financial year
"The House is further aware that excess funds accruing from the under-valued awards of constituency projects are not returned to the Treasury
"The House is concerned that those funds are misapplied to other expenditure items contrary to extant public financial management laws and regulations."
To this end, the House called on all MDAs to ensure remittances of all unspent budget funds on or before 31st December 2019 to the Treasury.
The Ad-hoc Committee is expected to report back within 8 weeks.