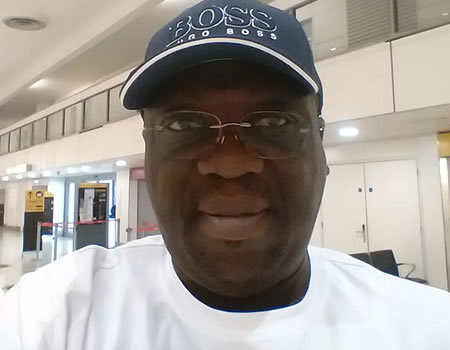 Vice- Chairman, Lagos State chapter of All Progressives Congress (APC), Mr Faud Oki, has said that the ward congresses held on Saturday in the state was not in line with the party's constitution and its rules, demanding that they should be canceled outright and a free and fair exercise devoid of manipulation be organised.
Oki, who is also leader of Broom Movement of Nigeria (BMN), made this demand while addressing newsmen in Ikeja GRA, accusing the organising committee of side-tracking the State Congress Committee sent by the party's national headquarters from Abuja of committing a lot of shenanigans to ensure that their preferred candidates were elected into office.
The party chieftain, who described the Lagos exercise as a travesty of justice that must be fought and redress, said that appointment of senatorial electoral officers and local government electoral officers to serve as returning officers instead of the State Congress Committee was against the Nigerian Constitution and that of APC as well as its rule.
Besides, he said it was also discovered that another effort at undermining the exercise by those who wanted their will to prevail was that "the Organising Committee did not wait for the State Congress Committee before they started selling the forms to people they considered must be elected into offices.
ALSO READ: Oyo APC commends members as INEC monitors Ward Congress
"Those who wanted to buy forms were turned back at the party secretariat until the State Congress Committee chairman directed that forms must be sold to all those who were interested in contesting.
"There were lists of candidates being bandied about as names of those that were sanctioned by our leader (Asiwaju). I made attempts and discovered that it was not true, but rather Asiwaju wanted proper, free and fair congress to hold.
"These jaundiced elements only were trying to drop his name to achieve their selfish objective, whereas he (Asiwaju) was committed to moving round to see that genuine congresses were held," Oki said.
The party chieftain also faulted holding of the Saturday's ward congresses in 374 wards instead of 245 wards of the 20 local government areas of the state as constitutionally recognised, even as he gave kudos to party leaders who refused to sign the results sheet on mere photocopies, but insisted that they would only sign on real paper as doing otherwise would allow the results to be manipulated.
"Zonal Returning Officers, Local Returning Officers that were involved are alien to the constitution of the party and the rule guiding the holding of the congresses of the party. They used them as vehicles to undermine the process. They cannot hold because the expectation of members is that congresses should hold in 245 wards.
"It is the introduction of those bodies that were alien that necessitated chaos during the exercise," Mr Oki added.
While demanding that the Saturday's exercise must be cancelled outright by the APC national headquarters and fresh one organised, Oki vowed that he was ready to fight what he described as "this travesty of justice."
"We are demanding that the State Congress Committee on behalf of the National Secretariat of our party should not accept the concocted results of the exercise. We are not appealing, we are demanding that the results be cancelled and fresh congresses organised. It is unjust. I believe the State Congress Committee has the capacity to do it," he demanded.
"This travesty of justice we would fight. You should interpret my antecedents and pedigree to know this," he vowed.