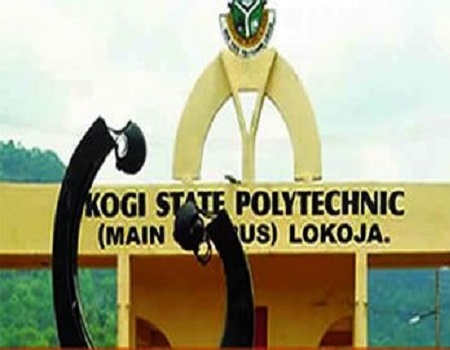 THE campus of the Kogi State Polytechnic, Lokoja has been thrown into confusion over the attempt by the rector of the institution, Mr Isah Mohammed, to renew his tenure to another four years.
Already, a section of the school community has risen against the renewal of the tenure by the state government, while another, particularly the students were said to be in support of another four years for the rector.
The development assumed a strange dimension when students and members of staff woke up to discover some posters posted in strategic places in the school campaigning against Mohammed.
Apart from posters, flyers were circulated by the group that was against the rector, saying the governor and visitor to the school, Alhaji Yahaya Bello, should appoint a fresh hand to run the polytechnic.
Sources said the majority of those clamouring for a change in the school were members of staff, who felt that the institution did not witness development in the first four years of the rector.
The argument of the antagonists of the governor was that there was the need to raise the bar in the institution to make it favourably compete with its peers in the country.
They, however, claimed that the agitation over the post had been turned to an ethnic one as some of them that were of Ebira extraction were accused of working against a fellow Ebira man.
ALSO READ: Assembly speaker awards scholarship to 250 students in Bayelsa
The situation in the campus aggravated to the level that the supporters of the rector also pasted his posters conspicuously within the campus, calling on the government to give him another four-year term.
The president of the National Association of Kogi State Students (NAKOSS), Kogi state polytechnic chapter, Usman Attaja, said the students were not against another term for the rector.
He confirmed that posters were pasted on the campus to support the rector, saying he had not done anything bad to prevent him from being reappointed as the rector of the institution.
The Public Relations Officer (PRO) of the institution, Luke Yakubu, however, said it is true that the tenure of the rector would end in September, saying that might have led to the agitation on the campus.
According to him, "the tenure will be ending by September and for a position like that there will be people who are eyeing the seat and you expect him to have his own supporters and people that will be against him but the final decision lies with the governor, he has the right to either appoint him or appoint another person".
He, however, said security on the school campus would not allow the situation to escalate to the level of open confrontation or crisis, saying the school was peaceful.