Bauchi State office of the National Youth Service Corps (NYSC) has denied trending reports in the social media and a few mainstream media (excluding Tribune) that there was confusion at the Permanent Orientation Camp in Wailo declaring that it was untrue, unfounded and misleading.
A press release signed by the PRO, Artu Markus on behalf of the State Coordinator contained that, "The attention of the Management of the National Youth Service Corps, Bauchi State has been drawn to a report trending online and some sections of the mainstream media particularly Daily Independent to the effect that there is a confusion in the NYSC orientation camp Wailo, Bauchi State with regards to a clear directive of the Federal Government of Nigeria to shut down the ongoing orientation exercise nationwide, Bauchi state inclusive."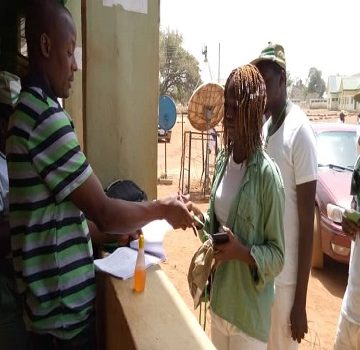 The release contained further that, "Consequently, we wish to state emphatically that the report is a product of the infantile imagination of the authors of the story; done in bad faith with the sole aim of creating unnecessary panic among our parents, Corps Members and our most valued critical stakeholders."
It explained that "The State Coordinator NYSC Bauchi State, Namadi H. Abubakar early this morning addressed Corps Members undergoing the orientation course in Wailo NYSC Orientation Camp, where he intimated them of the clear directive by the Federal Government to close down the on-going orientation exercise and equally evacuate all Corps Members to their Places of Primary Assignment by Zonal and Local Government Inspectors."
ALSO READ: Housewife seeks divorce over husband's failure to pay rent
It added that "He equally told them of the directive of the management to immediately pay them their allowance to enable them to settle in their respective places of primary assignment. A directive which has since been complied with."
"Therefore, it came to the management of the scheme, as a rude shock, the report by Daily Independent suggesting confusion in carrying out this directive. While we hold the media in high esteem in view of its critical role in the promotion of the ideals of the scheme", it further contained.
The release further contained that "We wish to advice media managers, reporters and editors to please take advantage of our open-door policy and robust relationship to cross-check their facts before rushing to the press. It is not only a core mandate of the press but central to the laws Natural Justice and fair hearing."
The corps then appreciated all those that called to ascertain the true situation, assuring them that "we are working with all relevant agencies to ensure hitch-free disengagements and that general well-being of all Corps Members remain a topmost priority."