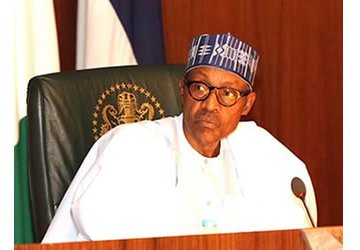 A self-styled concerned citizen, Patriot Dickson Onah has made a passionate appeal to Nigerians not to allow vein glory seekers take advantage of the skirmishes the nation has experienced to cause disaffection between the government and the led.
Onah who is a member, Faith in Nigeria, in a letter to his fellow countrymen titled, "A Clarion Call for Faith in Nigeria", urged Nigerians to consider the strides the government of President Buhari has made to return the nation on the path of growth and not allow the flaws becloud their judgement.
According to him, when supposed leaders decide to write letters to public officers enjoying the mandate of the people,  the masses should also find a common ground to communicate one another since they are the proverbial ground that suffers when two elephants fight each other.
"We entered the New Year on a very sad note with the renewed tempo of crises in some parts of the country, particularly the herders/farmers conflicts in parts of the North".
He regretted that the elements of opposition has taken advantage of the security breaches and are working tirelessly to create politicise the issue.
"Even on the same insecurity he is been harshly scolded, President Buhari's battling of Boko Haram terrorists in the Northeast has received acclaims both locally and globally.  They pour accolades on him for defeating the world's most dreaded extremist's sect, Boko Haram and halting its spread as well as other allied terrorism threats around the country.
"President Buhari has brought relief to us in multiple ways. Apart from ending the regime of mindless pilfering with public resources; he is saving in the Sovereign Wealth Fund (SWF) and Nigeria's foreign reserves for posterity and capital projects' like roads construction across the country and the reintroduction of rail transportation by the revival of the railways supervised by Minister of Transport, Hon. Rotimi Amaechi".