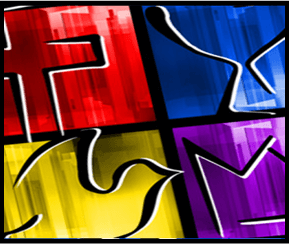 PASTOR Adebola Ogunleye of the Foursquare Gospel Church on Sunday in Lagos said that the rate of divorce among Christians was alarming.
Delivering a sermon entitled, "Maximizing Godly Impact for the Family", the cleric said family strife was on the rise and urged brethren to address root causes of marriage problems leading to divorce.
"Today, it is no longer news that pastors are beating up their wives and divorce has crept into the church.
"Divorce of convenience is what we see in the church today.
"It is becoming a vogue in the church which must stop," he said.
He called on couples to constantly review their relationships and correct all the wrongs, adding that they should also seek Godly counsel from church elders where there were bigger issues they could not handle alone.
He also warned against wrong counsels and advised couples to guide against external influences that could cause trouble in the home and family.
He urged women to be submissive to their husbands and warned husbands to always love their wives and guide against ungodly ego that could affect harmony in marriage.
He listed factors for having Godly homes to include, positive personal principles, proactive parenting and prayerfulness.
He said that each member of the family had a role to play, adding that they all needed to make personal decisions to make the homework.
"Parents need the principles of Godliness and holiness, children need to have that principle too," he said.
The cleric urged couples to have a positive influence on their children and serve as role models for a better family and society.
He explained that Satan attacked the first family of Adam by causing hatred and division that led one of the children, Cain, to kill his brother, Abel.
He added that Satan was still attacking marriages and families until today.
He stressed the need for peace and harmony in the home to create a conducive atmosphere for raising Godly children.
"We should not follow the world pattern of parenting, if your child is wearing his trousers like American prisoners and you pass it for fashion, it's wrong.
"We must let our children know it should be God first, God last, God in between and God always. Teach them to know that God is not an option, God should be everything," he said.
He said fathers should learn to be role models and not just those who give mandates.
"Children do much more of what they see us do than what we say," he said.
He called on the church to always organize constant inclusive programs to strengthen the family unit and reduce the rising rates of divorce.
The News Agency of Nigeria (NAN) reports that the cleric-led couples with troubled marriages to pray for peace and regeneration of their homes.
NAN further reports that the month of May was chosen by the Foursquare Gospel Church, Cement Zonal Headquarters, as its Family Month.
---
---