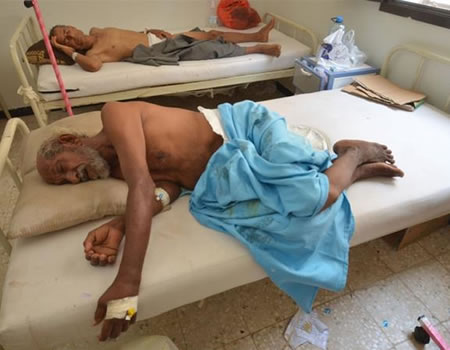 Following the reported death of 2 persons as a result of the outbreak of cholera in 3 local government areas of Lagos State as confirmed by the honourable commissioner of health, Dr Jide Idris, a group of health workers on Friday launched a campaign to prevent further spread of the disease in the state.
The team of general physicians from an Indonesian pharmaceutical company in Nigeria, Dexa Medica, held a one-day awareness campaign at the Sabo market of Ikorodu local government area of Lagos State.
The awareness initiative involved a three-tier approach of medical service namely first aid treatment of diagnosed cases of fever and body pain, education on self-help methods for the prevention of the disease and distribution of relief materials.
The Lagos State commissioner of health, Dr Jide Idris, who confirmed the outbreak of cholera diseases on Tuesday, had linked the upsurge to heavy rainfall and flooding being experienced in the state.
He also disclosed that the main suspected source of infection was the contamination of water sources with faeces from faulty septic tanks and soak-away, calling for community sensitization on the importance of water and environmental sanitation as well as the avoidance of open defecation.
He enjoined "the public to prevent the spread of the disease by washing hands with soap and water frequently and thoroughly, boiling water before drinking, keeping all cooking utensils, plates, cutleries, cups and other materials clean before and after use, disposing of waste materials appropriately, avoiding body contact, especially hand contact with faeces and the providing hygienic toilet facility at home".
Where cholera is suspected, Dr Idris advised that "oral rehydration solution (10 level teaspoonful of sugar + 1 level teaspoon of salt in two 35cl bottles)" be prepared while food should be given regularly.
Speaking during the event at Sabo market, the Senior Brand Executive, Dexa Medica, Tunde Ojedokun said that the exercise was "designed to keep market users and local dwellers abreast of healthy lifestyle choices during the rainy season."