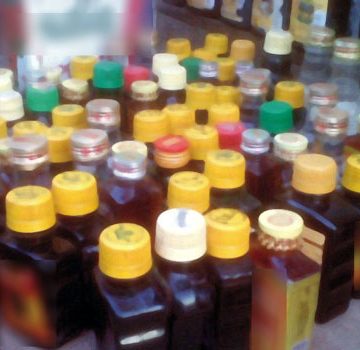 THE Executive Director, Green Centre Academy (GCA), Mrs Jian Yu, has said there is an ongoing two-year diploma training in herbal medicine production/alternative medicine practice for Nigerians in China.
The benefit of the training to Nigeria, according to her, is that each student will graduate with a researched and developed herbal formula prepared and ready for National Agency for Food, Drug and Administration Control (NAFDAC) listing.
Speaking further when she led a team of Chinese expatriates and investors to the office of the Minister of Science and Technology, Dr Ogbonnaya Onu in Abuja, Yu said the institution was ready to deepen partnership with the Federal Government to boost alternative medicine application in Nigeria.
The ongoing training is as a result of collaboration between the Nigerian Natural Development Agency (NNDA), an agency under the Ministry of Science and Technology and KAASTU International University of Sri-Lanka, China.
She said the institution has facilitated about 20 Nigerian natural medicine practitioners to short time study in Tianjin University of Traditional Chinese Medicine, China for training.
Yu stressed that the academy was ready to enhance production of trained and qualified personnel in natural medicine production and practice.
The executive director said the training, which was practically oriented, covered basic medical sciences and core natural medicine disciplines was to empower practitioners with abilities to cope with modern day health challenges through utilisation of natural medicine principles.
She added that the training was also for the empowerment of Chinese traditional/natural medicine practice to the world acceptable standard.
Responding, the minister, Dr Onu commended the academy for the effort to improve the Nigerian herbal medicine practitioners.
He then promised that the government would give any assistance needed to ensure that GCA achieved its aim in Nigeria.