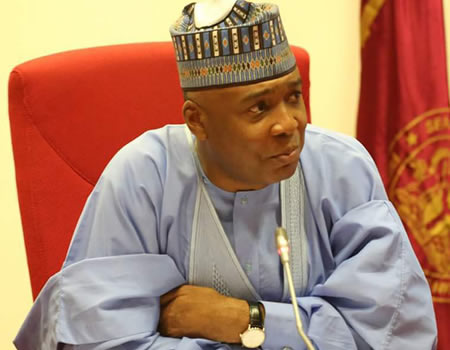 The United Nations Children's Fund (UNICEF) has pledged its commitment to end violence against children in Nigeria.
Mr Isiye Ndombi, UNICEF Deputy Representative in Nigeria, gave the assurance in an interview with the News Agency of Nigeria (NAN) in Abuja.
Reports say that the theme of the celebration is: "Creating Safe Spaces for Children: Our Collective Responsibility.''
Ndombi decried violence against children in the country and promised that the organisation was determined to mobilise the will and resources to tackle all forms of violence against children wherever it occurred.
The UNICEF deputy representative, however, described violence against children as pervasive, adding that it occurred in the home, schools, work place and "online".
According to him, perpetrators often include the very people children are expected to trust – parents, caregivers and other family members, friends, teachers and intimate partners.
"We are currently re-analysing the 2014 Violence Against Children Survey (VACS) findings to gain an even deeper understanding of the drivers of violence against children.
"We are also supporting our government partners to launch our National Plan of Action to End VAC by 2030, alongside a national Social Norms Change Strategy.
"We are supporting the government to track and monitor reported cases to end the menace,'' she said.
Meanwhile, Senate President, Dr. Abubakar Bukola Saraki has felicitated with children across the country stating that their safety was non- negotiable.
Saraki, in his goodwill message to commemorate the 2018 Children's Day, signed  by his Special Adviser on Media and Publicity, Yusuph Olaniyonu, in Abuja, noted that the Children's Day gives the country an opportunity to celebrate the young ones and to fully consider the important place they occupy in the heart of the nation.
ALSO READ: Ajimobi preaches against genital mutilation, violence against children
He insisted that no Nigerian child should go to bed hungry just as due attention must be paid to their health as part of the vision to make the country stronger.
"This is also a day to rededicate ourselves to the cause of children. It is a day to recommit ourselves to doing all in our power to ensure that children are protected and empowered to aspire to be great in life, and to remove all impediments in their way.
"Children are the leaders of tomorrow, our hope for the future. They are the ones we are depending on to take Nigeria to greater heights. We must therefore ensure their health and well-being through the laws we make and the policies we set.
"I therefore call on us all to do our best to ensure that our children can live in liberty and in truth. No Nigerian child should go to bed hungry. Due attention must be  paid to the health of the Nigerian child. This should be part of our vision to 'Make Nigeria Stronger'. We must invest in the people by first investing in the Nigerian child," he said.