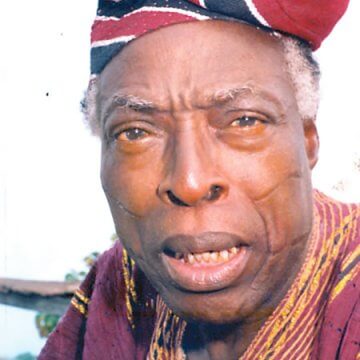 THE Afenifere Renewal Group has said the life of dedication and commitment that Adebayo Faleti lived should be celebrated and raised as compass for the youth to follow.
In a statement signed by Kunle Famoriyo, the group's publicity secretary, said that while the renowned actor and broadcast manager would be missed as an unparalleled repository of Yoruba culture, his footprints in the annals of Yoruba culture should be celebrated and preserved.
Famoriyo said Baba Faleti was always willing to participate in anything that will promote Yoruba culture and language and that even in his old age, he offered himself as a pioneer member of the Board of Directors of Yoruba Academy, a cultural think-tank organisation established by the ARG.
"We commiserate with the Alaafin of Oyo, the Oyo State Governor, and Baba Faleti's biological family members. We also call on all Southwest governors to join hands to give Baba Faleti a befitting funeral, while also instituting enduring memorial for him," the statement further read.