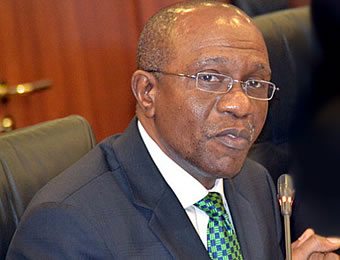 With only two Monetary Policy Committee (MPC) meetings left for the year (September and November), there is an increasing likelihood that there would be no changes on all policy rates till the end of the year.
According to investment bankers and finance experts from Afrinvest (West) Africa Limited, the above submission is based on the fact that the foreign exchange ( FX) market rebound is still fragile and there were still  negative inflation surprises in the past five months.
It should be remembered that in a public speech delivered by the CBN Governor the week before last at the University of Nigeria, Nsukka (UNN), the CBN Governor referred to the three anchors to drive CBN policies in the near term as: FX market stability, food inflation and fuel prices.
The bankers observed that the recent uptick in domestic crude oil production has been one of the major drivers of rebound in FX market liquidity, but the downside risk which increased shale production poses to crude oil prices and domestic crude export limit remain headwinds to macroeconomic stability.
The bankers from Afrinvest further observed that Headline Inflation figures have disappointed since March, largely due to seasonality driven food price pressure which is partly offsetting moderation effect of Consumer Price Index (CPI) high base.
Regardless of these two factors aforementioned, Monetary Policy Rate according to them has become a blunted policy – with OMO clearing rate taking its place – given the significant spread between short term market rates and CBN discount window rates.
As it were, harmonising the various FX market windows to have a single market for all transactions is the only trick left in the monetary policy playbook.
"Yet, the high sensitivity of petroleum product prices to interbank exchange rate is a political decision the CBN will likely give considerations for before loosening the belt on liquidity tightening and devaluing official rate.
"Hence, we believe the odds favour the MPC maintaining policy rates at current levels in the last two meetings," the investment banking and securities experts noted in a note to investors.