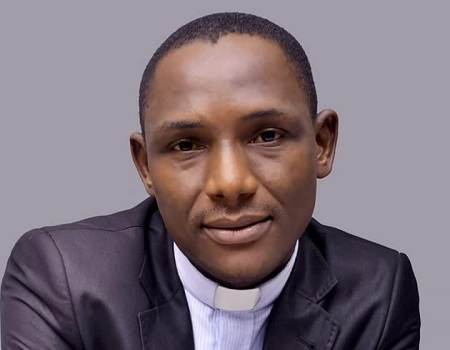 Yet-to-be-ascertained gunmen have abducted the Parish Priest of Emmanuel Catholic Church, Aragba, Oviri-Okpe, Okpe Local Government Area of Delta State.
The incident occurred less than 24 hours before a Catholic church building collapsed killing a teenager and scores injured at Adagbrasa-Ugolo in the same local government area of the state.
TribuneOnline gathered that the Priest, simply identified as Rev Father Christopher Ogaga, was kidnapped around Arava-Oviri-Orere-Okpe Road while on his way to Warri.
The kidnappers are said to be asking for a N15 million ransom, according to a source.
The source said Rev Father Ogaga had left Aghalopke at about 10:00 p.m on Saturday for Warri to assist the Parish Priest of Mother of Redeemer Catholic Church, Airport junction, Effurun, for the three masses on Sunday morning when he was waylaid and abducted by the assailants.
ALSO READ:  Passenger protests half naked in middle of busy road in Lagos
The source added that besides his inability to get to his destination, the cleric's whereabouts and the point at which he was abducted were still shrouded in secrecy.
However, Tribune Online gathered that Rev Father Ogaga was driving alone when he was kidnapped on his way to Warri.
"He left the house and he was heading to Warri through Arava-Oviri-Orere-Okpe Road. That is the route he used to take to Warri.
"We are suspecting that he might have been kidnapped along this route.
"He was driving alone when the incident happened because he usually travels to Warri alone on Sundays.
"We were supposed to go with him that Saturday, but we did not go with him," another source lamented.
Rev Father Ogaga is the Principal of St Peters Clavers College, Aghalokpe. He is also the Parish Priest in charge of St Luke's Catholic Church, Oviri Okpe and St Jude's Catholic Church Aghalopke.
Delta State Commissioner of Police, Mr Muhammad Mustapha, who confirmed the incident to journalists on Monday,  said that operatives of the command had begun a search to ensure the safe release and return of the priest.
"Yes, we are already searching for the kidnappers. He was kidnapped two days ago," the police boss confirmed.
One of his followers, Omene Sunday, on Facebook, described the cleric as a good man, urging the gunmen to effect his release.