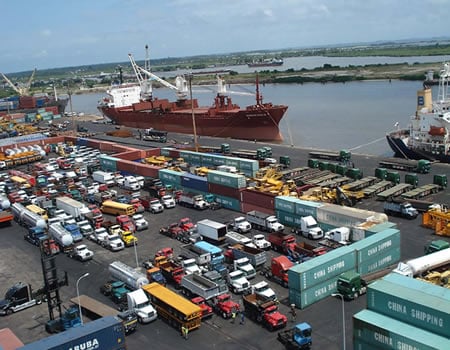 THE Association of Marine Engineers and Surveyors (AMES) has blamed incessant piracy attacks on cash carrying fishing trawlers and vessels operating in the nations territorial waterways.
President of AMES, Mr Charles Uwadia, stated recently during a courtesy call to the Nigerian Shippers Council (NSC) that such attacks will continue until the seafarers onboard this vessels stop carrying huge cash in foreign currencies onboard with them.
Uwadia also advised operators to look at the possibilities of avoiding carrying cash onboard vessels, in order to stem piracy attacks, adding that if there was no money onboard, it would no longer be attractive for the pirates to attack them.
AMES Boss further wondered why the seafarers carry cash onboard when they had enough bunker, water, food and everything else onboard their ships.
According to the AMES President, "I know there is a lot of insecurity out there, especially as it affects the ship trawlers.
"But what I am saying is that pirates attack the fish trawlers at sea because they know they have money onboard at any point in time.
The trawlers always sell their catch immediately after catching them, so the pirates know that as the fish trawlers are catching, they are selling, so they must have money onboard.
"Basically, when the pirates attack most of the time, it is the money onboard that they are always after.
So the fish trawlers have to look inwards to see how they can stop carrying money onboard because if there is no money onboard, it will not be attractive for the pirates to attack anymore.
ALSO READ: 5 ships arrive Lagos ports with petrol, other commodities
"Why do we have so much money onboard vessels in our waterways? A trawler is going to see, for instance, the crew are going to be there for 45 days.
They are given 45 days bunker, 45 days water, 45 days food; they are given everything it takes to survive for that 45 days, and there is communication between the crew and the vessel owners.
"The vessel is less than 200 nautical miles away and is in contact with the office every day, so, why does the crew need so much money onboard for? Are they going to buy diesel outside?
"The main target of the pirates and sea robbers is the money."