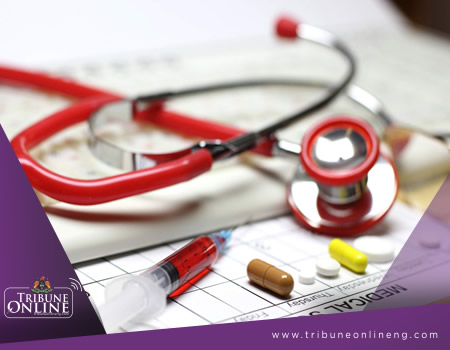 A mental health expert has said there is ample evidence to indicate a rise in the cases of substance abuse and mental health in the country.
Speaking to journalists during a briefing and tour of a new facility primarily established to cater for people in need of mental healthcare in Nigeria, Medical Director of Tranquil & Quest, Dr Otefe Edebi, said substance abuse and mental health cases are seemingly on the rise in the country.
While making it known that the centre, based in the Lekki-Ajah axis in Lagos State, offers various forms of psychiatric and psychological evaluations to individuals, families, schools and as well to organisations, he pointed out that indications point to an upward trend regarding prevalence.
"General statistics point out that about 20 per cent of any given society in the world is likely to suffer from one mental ailment or the other. And that means that one in five of every society across the world has the likelihood of suffering from one mental issue or the other," he said.
Edebi said the modern and impressive facility at the centre was the realisation of the dream of the chairman and CEO, Dr Henry Bandele Odunlami, a US-based psychiatrist with over 20 years experience in mental health.
"This is part of an initiative to bring to Nigeria world-class mental health services. I dare say we are the first of our kind so far in Nigeria because we are a luxury-styled modern mental health facility. Although there are many centres, we are designed to offer luxury even while people go through mental health treatment. We have come to add our quota to what mental health practitioners in the country are doing," he added.
Starting out 12 years ago, Tranquil & Quest International in the United States is now present in five locations and with over 300 members of staff, according to the medial director accompanied by top officials including Mr Olukunle Adeogun, Director of Operations; Mrs Olubukola Hassan, Director of Business Development and Mrs Stella Adeogun, the Finance Director,.