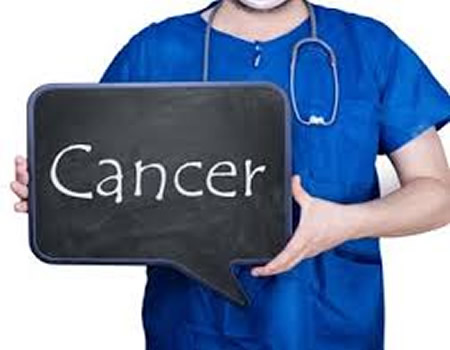 NIGERIAN Cancer Society, which is a network of over 100 Non-Governmental Organizations that are advocating for the prevention and control of cancer, has learnt with shock and dismay that the National Assembly had drastically reduced the budgetary provision for strategic health interventions, among others.
The network in a press statement titled 'Chemotherapy cannot wait' signed and issued in Bauchi by it's National President, Professor Sani Malami noted that in a recent speech, President Muhammadu Buhari had confirmed that the funds, including money that had been earmarked for the establishment of chemotherapy centers, were reduced by over N7.45 billion.
The Network observed that the implication of the development is that "this critical and life-saving project had been fatally compromised. It is totally unacceptable and unconscionable that such could happen at this time given that the prevalence of cancers in Nigerians is rising astronomically".
It added that according to the most reliable estimates,162,000 new cancer cases are diagnosed each year in Nigeria, and virtually all of these individuals succumb to the disease and face a painful and premature death within 3 to 5 years.
"This is the fate that awaits over half a million Nigerians presently living with various stages of cancers. A huge proportion of this tragedy could be mitigated once the proposed six regional chemotherapy centres are established and fully operational in each of the geopolitical zones" it opined.
The network further stated that "as a matter-of-fact, Nigeria has the lowest ratio of the patient-to-chemotherapy machine even in sub-Saharan Africa. We, therefore, call on the President to, as a matter of utmost urgency, the table before the National Assembly a supplementary appropriation bill that will allocate funds for the chemotherapy centres".
"We equally appeal to the members of the National  Assembly to expeditiously pass the supplementary budget to restore the establishment of the chemotherapy centres. Cancer should not continue to be a death sentence in Nigeria.  It is time to right this wrong" it appealed.