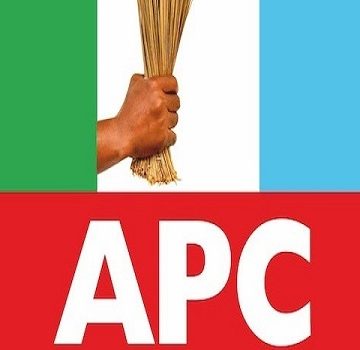 African Democratic Party (ADC) in Kwara State has said that emergence of Raheem Olawuyi of the All Progressive Congress (APC) in the just concluded by-election for the Ekiti/Irepodun/Isin/Oke-Ero federal constituency has rekindled liberation struggle of Kwara South people.
Speaking with journalists on the outcome of the just concluded by-election in Omu-Aran at the weekend, the ADC candidate for the federal constituency, Hon Kamardeen Kadiri, said that, although ADC did not participate in the just concluded by-election, the APC victory was a clear indication that the people of Kwara South are actually committed to the liberation struggle.
Kadiri, who congratulated Olawuyi on his victory, said that both the APC and the ADC share same principle and ideals, adding that they are committed toward restoring dignity of people of the Kwara South district.
ALSO READ: I've winning formula for APC in Kwara
He also sympathised with the party over the death of five of its members in a recent auto-accident along Omu-Aran-Oke-Onigbin highway.
He regretted that the people of the district had been marginalized for long in the area of provision of infrastructures and other social amenities needed to transform the living standard of the inhabitants.
He also said that the party remained the credible alternative and was more focused and determined in its bid to win the constituency slot in the coming general election in order to fast track its socio-economic development.
The ADC candidate urged Kwara South leaders, both religious and traditional rulers, not to relent in their responsibility of ensuring that the yearnings and aspirations of the various communities are actualized.
"Campaigns for 2019 general elections have started and it is our collective responsibility as legitimate citizens of the district to ensure its growth, progress and development, through active political participation.
"The low number of total vote cast of 40, 930 across the constituency consisting of four local government areas as against the total number of registered voters of 168, 707 needed to be critically examined and addressed.
"Over 40, 000 Permanent Voters Cards belonging to the district are still with INEC going by reports reaching us which is very unimpressive.
"There is need to jettison our ethno-religious, tribal and political differences and increase our voting strength in future elections in order to have a sense of belonging in government policy and decision making.
"Our vote is our strength we should strive to contribute our quota genuinely and promptly especially as 2019 draws nearer and ADC would surely deliver on its promises," he said.