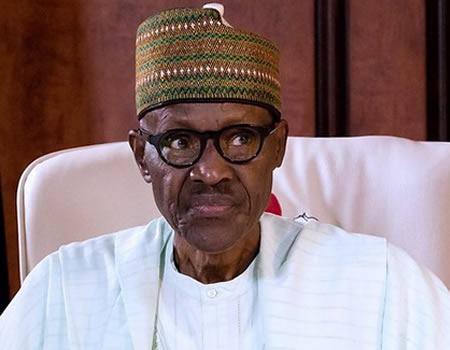 THE Oluwo of Iwo, Oba Abdul-Rasheed Adewale Akanbi, on Thursday said that regardless of health challenges, President Muhammadu Buhari would not only serve out his tenure of office, but also govern the country for a second term after his re-election in 2019.
Speaking during an interdenominational prayer service for the health of Buhari, Oba Alanbi said "today is leadership prayer day and it is going to be an annual event. The protest by some unpatriotic people while Buhari was away in the United Kingdom (UK) for medical treatment was totally uncalled for.
According to him, "when they are saying Buhari should resign, can we say a monarch, civil servant, who is sick should resign due sickness. Those calling for Buhari's sickness are crazy."
"Buhari will do second term whether anybody like it or not. He must complete his war against corruption. Corruption has wrecked havoc in the country. We usually love leaders who are inflicting pains on us and detest leaders that are committed to the unity and progress of the nation. We need to promote religious harmony and both Christians and Muslims should use their religion as a potent charm to better the lots of the society," Oba Akanbi remarked.
According to Oluwo, the prayer session was organised to appreciate God for returning President Buhari back to the country after medical vacation in United Kingdom, just as he charged Nigerians to always pray for their leaders because they carry on their shoulders the destiny of the populace.
While contending that the prayer was not organised for political reason, but in respect of the dictate of the Holy Books which urge the adherents to always pray for their leaders, Oba said Buhari had genuine intention to transform the country by plugging all leakages through which resources of the country were being stolen.
The prayer session which lasted several hours was attended by over 200 royal fathers, Muslim, Christian clerics and traditionalists, who prayed for total recovery of President Muhammadu Buhari and the country at large.
Dignitaries at the prayer session include representative of wife of the President, Aisha Buhari, Alhaja Halimot Alli, who is the wife to the Secretary of the Oyo State government, representative of Lagos State House of Assembly Speaker, Hon Mudashiru Obasa, who was represented by a member of the assembly, Hon Tunde Buraimoh.