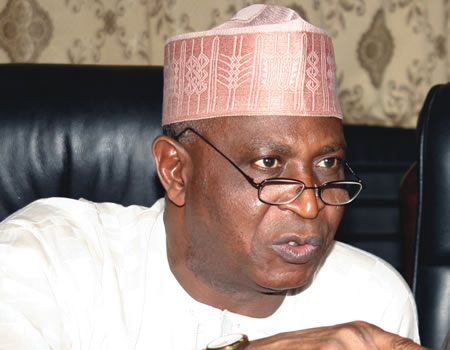 A chieftain of the ruling All Progressives Congress (APC) in Kwara State, Alhaji Abubakar Kawu Baraje, spoke with BIOLA AZEEZ on the on-going realignment of forces, with the formation of the Coalition for Nigeria Movement (CNM) and the recent statement from former President Olusegun Obasanjo on the administration of President Muhammadu Buhari, among other sundry national issues.
What is your opinion on the formation of the Coalition for Nigeria Movement championed by former President Olusegun Obasanjo?
He called it Coalition for Nigeria Movement, and I think under the Constitution of the Federal Republic of Nigeria, everybody has a right to form any group, whether it is a political party or not talk less of a person or somebody like President Obasanjo. He is not only a national figure, he is an international figure. I feel that he must have his own reasons why he put up the coalition. If he is the one who is putting it up, like people are claiming, he must have his own reasons. If it is the people themselves that came up with the idea, they have their reason why they came up with it. And I think it is like people are trying to chart a new political course for Nigeria, and I always wish them well.
One thing I believe personally is that there is no today without yesterday and there can never be tomorrow without today. As much as we wish so well for the new breed of politicians, they must tread very carefully so that they take examples from the immediate past and avoid the mistakes of those ahead of them.
The former president also wrote an open letter to President Muhammadu Buhari before the formation of the coalition. Do you suspect any political motive here?
I don't know what you mean by suspicion, but if you look at the trend of contributions by Chief Obasanjo to the polity, this is not the first time he will be writing such a letter and this is not the second time. Even he wrote those letters in the period of 1983 when Alhaji Shehu Shagari was in power. I remember very vividly too, he wrote one to former President Goodluck Jonathan. So, if he is coming around with another letter, I think it is his own way of sending some signals to a government in power, negative or positive.
If you asked my view about the letter, as a politician and somebody who believes in Obasanjo, what happened during his own time is not what matters. When you are holding a lamp, you cannot see your immediate environment and when other people are holding lamps, you see what they cannot see. I think what Obasanjo has seen, both in the past and now, judging by unfolding events, some of the issues he has raised in such letters, have come to pass. So, if anybody in the person of Obasanjo is writing that kind of letter, that person must be taken seriously.
President Muhammadu Buhari should not take the words of sycophants or people who think they just want to leverage on whatever criticisms. I mean President Buhari should very vividly look into that letter and call Obasanjo into a roundtable because I know very much that Obasanjo gave him a lot of support. The president should call and discuss with him. That is politics; it is not about segregation. This country belongs to all of us. If anybody has anything to do to contribute to change and the progress of this country, I think he should do. If I have an opportunity to write a letter, maybe I will write one.
 Given the political dynamics and the socio-economic challenges facing the country, some people are feeling that President Buhari should not contest in 2019 as espoused by former Obasanjo in his letter, but rather young people should take over. Do you subscribe to this view?
President Buhari has a right to contest, but only the electorate has the right to choose. Nobody can tell him not to contest, but the electorate has the right to choose and I am happy that the awareness is gaining ground very fast, more than what we think. When you look at the social media and the news generally, people are now preaching: we are not going to fight the war; we are not going to use guns; we are not going to use cutlasses like before. Rather, we are using our voter card and that is a weapon. So people can only answer that question by their own choice.
And I believe very sincerely, even if Obasanjo himself or former military President Ibrahim Babangida want to come back, we cannot stop them, by virtue of our constitution. I cannot tell about Buhari's health; he is the one that can tell. Even his doctors can only give advice. So, he has the right to say he wants to contest, but for us as Nigerians, we must learn to choose.
There are reported threats to expel Senate President Bukola Saraki from the All Progressives Congress (APC). What do you have to say about this?
Many of us helped to build APC. I am one of them; Saraki was and is still one of them. We are still building the party. I think the party has not made a statement about the so-called threat to impeach Saraki as the Senate President. We only learnt from the news that we read and from hearsays. And I think, very sincerely, there must be some grounds before you can impeach somebody like him. The senators have their own rules and regulations and we all have constitutions that guide impeachment. If the Senate President is seen to have violated such rules, why not impeach him?
But sincerely, as of today and to the best of my knowledge, I don't think any Senate President in the past, in the immediate past or long past has held the Senate like Bukola Saraki has been holding it. He has been seeing to be a team player and he has been seen to be a leader that carries the Senate along and he has been seen to be somebody who can endure, give and sacrifice for this nation. Remember that he got to that position as if he was fighting a war. Today, even those people who opposed him are his most fanatical supporters today. So, what reason do you want to say you have to want to impeach such a person?
I am aware there are lots of gimmicks, but the worst one that would boomerang against anybody who is planning anything is to say they want to impeach Bukola Saraki. That Senate is solid as I have never seen. I believe it would keep bouncing. There are other ways that the gimmicks are going; let us all keep watching. We can only wish Nigeria well. But I only hope and pray that Nigerians will not be destroyers of their hope. Bukola Saraki is young; that is what I mean by hope. He has aged in his support; he is brilliant; he knows Nigeria; he has a dream for Nigeria. If today, we now stand to say we want to destroy such people, then that is why I said I hope and pray that Nigeria will not destroy its own future.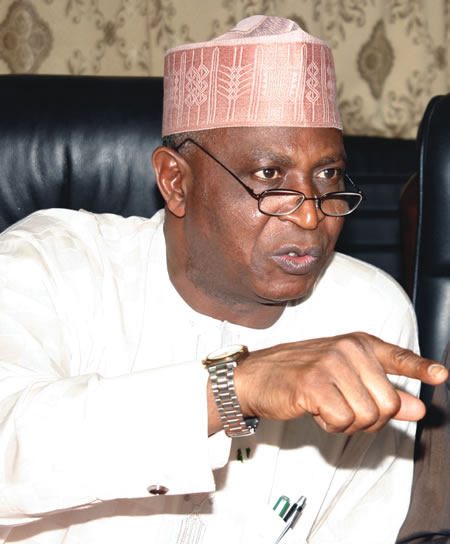 As 2019 election is around the corner, what is your advice to aspirants for elective offices?
We have a very solid system that other states are jealous and I have been enjoining my colleagues in Kwara State, whatever aspiration that they have, they should not destroy that system; we should follow that system. As far as we are concerned here in Kwara State, whenever you want to throw up anybody or people for elective positions, we have ways, we have tradition and such tradition is very peaceful and its metamorphosis into the solid result that keeps the state united, knitted and interwoven.
We should not destroy that system by our ambition and by getting too excited that some of us have some wherewithal. Yesterday, those of us, who didn't have the wherewithal and today we think we have the wherewithal, we should have the wherewithal to better a lot of the masses and not to destroy the system. That is my appeal.
Do you think people would still entrust APC with power beyond 2019, given the unfolding scenarios across the country?
I am aware that people are not comfortable. If I say I am not aware, I am being insincere. Disenchantment, I cannot tell. But when people are not comfortable, definitely, they look for alternatives. It is left for APC, as a political party, to accept that one; people are not comfortable. If APC accepts that people are not comfortable, then the party leadership must look for the solution. If the leaders don't look for the solution, whatever result they get will be their own responsibility.
As to whether the party would remain in power in 2019 or not, I have answered this question indirectly before; people are the ones that decide, they would choose. APC is just barely four or five years old.
If Nigerians think that there is a need for a change of political party, let them go for the ballot papers. There is no question about whether the party would be in power or not. The Peoples Democratic Party (PDP) was here for 16 years, I was part of them in the party. We had earlier forecast that time that we were going to be in power for 60 years, but the people decided and said no. So, if the people decide that they are not comfortable with the five years of APC, so be it. If they decide it is very fine, so be it. You and I cannot change it.
You were in Benue State recently on a sympathy visit to Governor Samuel Ortom over the New Year killings by suspected Fulani herdsmen. What prompted your visit?
It is a very unfortunate incident because Fulani herdsmen have been with us for ages, even before I was born. And I know, by the history of this country, that there are cattle routes and both farmers and Fulani herdsmen have been living peacefully together, observing these routes. However, so many factors had caused a lot of dynamics such as population explosion, not only in Benue State but all over the country. So, the time I am referring to now may be the population of Nigeria was under 50 million. Today, we are almost 180 million. So, all the lands that were mapped out as cattle routes have to give way for people to exist. To talk of cattle routes now is no longer feasible.
Then, even where that is no longer feasible, we should not resort to the carnage the way we have resorted to. However, there are two ways that I have seen the issue. Sometime in 2012 when PDP was in power, I presented a view when this situation started in Plateau State. I presented a paper to the then executive council with my observation that this is beyond cattle men killing farmers. The kind of sophisticated weapons being used by these people was beyond the reach of an ordinary Fulani herdsman.
Two, I also observed that the ways and methods these people used to kill people, maiming people. First cutting their heads, opening the stomachs of pregnant women, it is similar to that of Boko Haram who later on said they have joined the ISIS. That is the pattern of killing of ISIS.
I made a suggestion that the security agencies should look at that direction and I am happy that I am telling the whole world now. It was a secret then, maybe government is still keeping it as a secret. The security came back to me about a month later to say I was right. Why are the security agencies not looking at that direction today?
Secondly, even where the killings are taking place, I believe we are human beings. There must be empathy; there must be sympathy; there must be the sense of fury. I remember very vividly, former US President Barrack Obama was to pay a visit to India and there was a school shooting; only two pupils were killed and several others were wounded. Obama cut short his visit to India and came back home to visit that spot. That alone is enough to placate the situation and that is why I went to Benue.
Ortom was my officer when I was the national chairman of PDP. He was my National Auditor. I engineered him to join APC and gladly enough he did not only join, he won as a governor. So, for us to have another APC governor in another state is an achievement. I cannot see that friend, that brother undergoing that torture and then I stay away. So, I had to go and empathise with him and I appealed to the Federal Government that it is trying but it has not done enough. So, to me, there are lots of rooms for improvement from the Federal Government in that direction.
How do you feel at 67?
By the grace of God, I feel very strong, much younger than the figures of my age. I regard everything as blessings of God. So, I feel very much closer to God, more than before because I feel strong. I feel healthy and I think I am even sharper mentally than I was. So I am always full of gratitude to God.