Buhari, INEC sued over WAEC certificate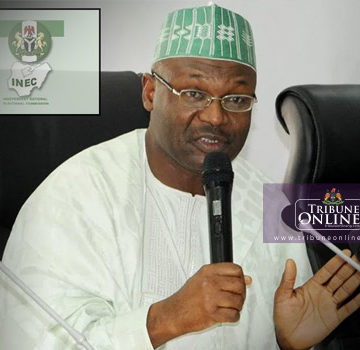 A man, Itsede Kingsley Okai, on Monday filed a suit before a Federal court against President Muhammadu Buhari challenging his qualification to stand for the 2019 presidential election.
Specifically,  Kingsley is contending Buhari's competence to run in 2019 elections over the recent alleged WAEC certificate scandal.
Joined as correspondent is the President and the Independent National Electoral Commission (INEC).
Nigerian Tribune recalls that some days ago, INEC chairman, Mahmood Yakubu, said there is room for legal action if anyone is in doubt of claims by candidates in the 2019 elections.
President Buhari had told the commission that his academic records are still with the military, sparking reactions, especially from critics of the government.
Speaking specifically about the personal particulars provided by the candidates, Yakubu said anyone suspecting false claims has the right to file legal action against such candidate.
"Like I promised on Friday, I have filed a suit against Buhari and INEC before the Federal High Court, Lagos to challenge his qualification to stand for the 2019 Presidential Election.
"I believe in the Nigerian judiciary and hopeful the court will end this debate once and for all", Kingsley said.
The suit is yet to be assigned to any judge for hearing.