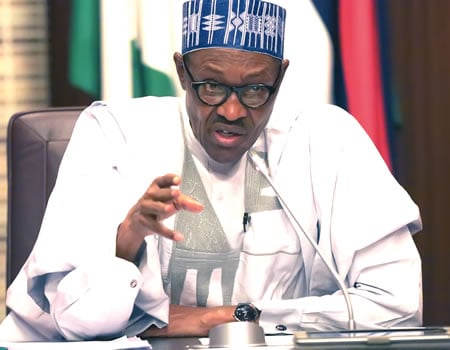 PRESIDENT Muhammadu Buhari has joined the business world and all boardroom gurus in Nigeria to rejoice with founder and Chairman of Honeywell Group, Ayoola Oba Otudeko, who turns 75 on Saturday.
A statement issued by Femi Adesina, Special Adviser to the President (Media & Publicity), in Abuja on Friday said Buhari saluted the business magnate for his vision, wisdom and dexterity in setting up businesses that cut across the oil and gas industry, flour mills, hospitality and transportation, providing services and employment that strengthen the Nigerian economy.
It said as Oba Otudeko celebrates his 75th birthday, the President shares the joyful time with members of his family, friends and community of business colleagues, acknowledging his many contributions to the development of the country through wise counsels to governments and willingness to serve on boards and committees that are focused on steering and buoying the economy.
President Buhari extolled the warm-heartedness and magnanimity of the business mogul for setting up the Oba Otudeko Foundation, which provides for less privileged members of the society and inspires start-ups, especially among the youth.
ALSO READ: I cured HIV patients in 3 months using naturopathy —Olawale Qazeem
The President prayed that the Almighty God will continue to strengthen Oba Otudeko, grant him a long life and more wisdom to keep expanding his investments in the country and beyond.