Buhari chief of staff proposes N13.5m on honorarium/sitting allowance
⦁ operating same figure in the extant budget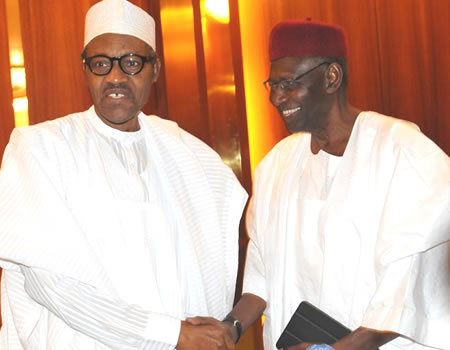 The office of the Chief Of Staff to the President has proposed a budget of N13,552,334 to fund honorarium and sitting allowance in the 2020 fiscal year TribuneOnline can report.
According to the 2020 Appropriation bill before the national assembly, the amount maintained the highest single budget item for expenditure for the office of the Chief of Staff to the President of Nigeria.
This is consistent with the allocation to the office in the currently running budget 2019 where the same figure was approved for the line item with the code  22020301.
The amount represents about 75 per cent of the total proposed allocation of N24.557.024 for which the office of the Chief of Staff through the Presidency wanted the approval of the National Assembly for the 2020 budget.
Tribune observed that the total proposed budget for 2020 for the office of the Chief of Staff to the President was about N2,615,381 less to the proposed budget for office in 2019.
ALSO READ: Ekiti LG poll: Party leaders announcing boycott are rebels ― PDP chairman
The 2019 Appropriation Act has 27,172,405 as of the budget currently being administered by the Chief of Staff.
The document scanned by TribuneOnline also revealed that the next highest expenditure for the office of N4.517.445 would be expended on refreshment and meals.
Other expenditures in the office are the purchase of an unspecified number of computers at N1.339.670;  computer printers for the proposed figure of N1,120,0 and photocopying machines have N1705,654 budgeted in the proposals. These items are listed as ongoing.
The same items were listed as ERGP  (HP Touch Smart 310PC) for N2,042,498 computer printers at N2,238,390 and Photocopying Machines  (2No. Xerox work Centre 5330 & 5335) N2,499,817.
Except for the reduced figures on the items listed above in the current budget every other item are exactly the same being replicated for approval for spending in the new budget awaiting defence and approval by the legislature.