BREAKING: 3 killed, scores injured in Bauchi violent clash as govt imposes curfew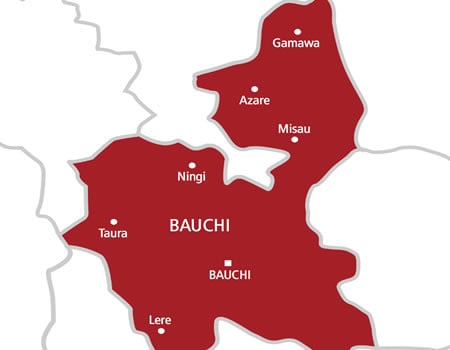 A violent clash between two rival youth groups in Bauchi Communities has claimed the lives of no fewer than three people while scores including the village head of one of the communities were injured.
Reports from some of the residents of the areas said that violence  erupted in the Gudum area, a suburb of Bauchi metropolis in Bauchi Local Government Area of the state when rival youth groups clashed over yet to be identified reasons but some unconfirmed sources said that the clashes were between political rival groups preparatory to the May 29 date of the change of administration in the state.
Following this situation the Bauchi State Government has imposed an indefinite  dusk to dawn curfew in the affected areas in order to contain the situation and prevent it  from escalating to other parts of the state by way of reprisal.
The State Government, in a media statement signed and issued  by the the Secretary to the State Government, Muhammad Nadada Umar and made available to newsmen on late Friday night contained that  the communities include: Gudum Fulani, Gudum Hausawa, Gudum Sayawa and Bigi.
The violence, according to the statement "began on Thursday the 9th May, 2019 at about 09:00am when some youth in Gudum Area of Bauchi Local Government had misunderstanding among themselves. This subsequently escalated into clashes between the youth from Gudum Sayawa and Gudum Hausawa Communities, which resulted into physical skirmishes".
The statement further contained that, "However, immediate intervention of the security agencies brought peace in the area. Unfortunately today, during Friday Prayers there was a reprisal and a counter reprisal which led to the death of three (3) persons."
Nadada Umar further stated that "in order to prevent further escalation of the situation, Government has decided to impose a dusk to dawn curfew with immediate effect from 6:00pm to 6:00am until further notice in the following Communities: (i) Gudum Fulani (ii) Gudum Hausawa (iii) Gudum Sayawa and (iv) Bigi".
He therefore advised the people of the affected communities to strictly observe the restriction warning that any person or group of people found to be violating this will be decisively dealt-with.
All efforts to get the reaction from the Bauchi State Police Command on the incident proved abortive as the PPRO, Kamal Datti Abubakar when contacted via SMS promised to get back but as at the time of this report he had not done so.
It was however, learnt that heavy security operatives comprising Military and Police as well as other security agencies have been deployed to the affected areas to restore and maintain  peace.