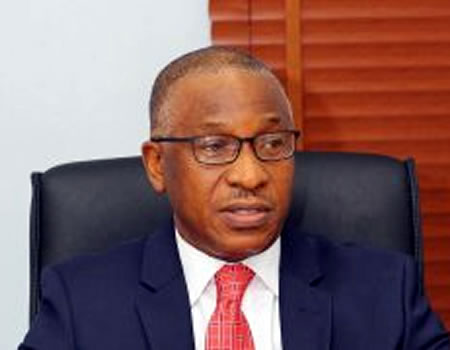 THE Director-General of the Bureau of Public Enterprises (BPE), Alex Okoh has visited the Skyway Aviation Handling Company Limited, SAHCOL describing the facilities of the handling company as the ones that match the description of world class.
Ok oh whose visit formed part of the bureau's post privatisation monitoring programme, added that the earlier information he got on the standard of the SAHCOL facilities was accurate.
The BPE DG who was accompanied on the visit by the Director of Capital Market at the Bureau, Baba Mohammed, was received by the Managing Director of SAHCOL, Rizwan Kadri, and the Management staff at the company headquarters.
According to Okoh, the purpose of the visit was to "applaud SAHCOL for a job well done so far, and to seek whether it was ripe to give SAHCOL a clean bill of health, in order to present a discharge certificate to the company, so as to be completely off the monitoring of BPE."
The Director-General, revealed that SAHCOL was one of their success story so far, and hence will want to understand the dynamics behind the success, and perhaps be able to replicate it in BPE's future privatisation and transactions.
His words "essentially, we want you to know that we are quite pleased with the progress SAHCOL has made so far, which goes to justify the principles of privatisation."
Recalling how the federal government embraced the privatisation exercise, through the law it enacted in 1999 known as Public Enterprise Act, Okoh said the bureau through this was able to identify certain government enterprises which needed to be privatised and handed over to the private sector.
The transaction method observed and chosen for the particular privatisation of SAHCOL he said, was full privatisation, so as to heighten the level of services rendered, given the international benchmark, but in some of the other enterprise sold, government has held some stake essentially in order to direct the strategic services that is provided to the public space.
"SAHCOL is a good story as all the privatised companies have not been successful because in some of the fully privatised entity, what you find is that some of the services that they were supposed to render are not being rendered, essentially running fowl of the objectives of the whole exercise," adding that for what he has seen so far the Bureau is so impressed.
SAHCOL was handed over to the Sifax Group in December 2009 after its successful privatisation by the Federal Government of Nigeria.