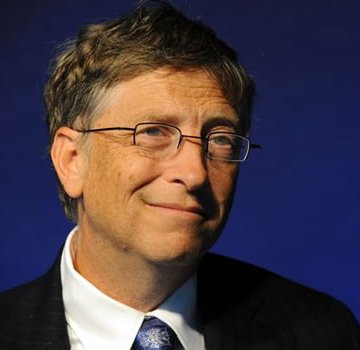 AN end of 2017 review meeting has been concluded in Maiduguri between the Borno state government led by Governor Kashim Shettima and the Chairman of the Bill Gates foundation, Billionaire Bill Gates.
The meeting which took place weekend through videophone in the Borno eye clinic in Maiduguri attracted major partners in the health management systems in the state including the Commissioner of health Haruna Mshelia who witnessed the exchange between Maiduguri and  Bill Gates.
Health partners told the Nigerian Tribune that the meeting which was held with a view of making progress towards 2018 was concluded in line with the memorandum of understanding  MoU on Routine Immunization progress in Borno state.
During the exchange with the Bill Gates foundation, Commissioner for Health, Dr Haruna Mshelia maintained that there was an improvement in local government community participation in immunization activities.
He said this was evidenced by the massive involvement of traditional rulers and the commencement of immunization in some previously inaccessible wards in some newly liberated areas thus, increasing the number of wards enjoying immunization in Borno state.
WHO Representative in Nigeria, Dr Wondimagegnehu Alemu said they were satisfied with the government's efforts, adding that they have taken special note of the emergency response framework for the north-east and will key into it.
ALSO READ: Again Borno State govt reviews curfew
Responding, during the exchange, Bill Gates urged partners to gather information to further investigate why immunization services were not provided inaccessible areas and also the reasons why immunization is still being rejected by some communities.
In the Memorandum of Understanding MoU with Bill Gates and President of Dangote Group, Alhaji Aliko Dangote, three hundred and fifty million naira would be spent on the 2018 budget with a hundred million coming from Dangote foundation alone to strengthen immunization in the region based on Nigeria's routine immunization regime.