Book Review: Ignoring the pressure of the world: The bone of Alaka's 'The Things Father Did Not Teach Us'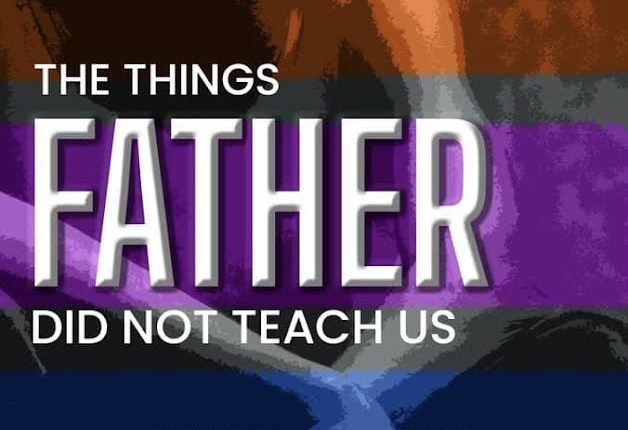 'There's nothing that comes from the skies which the earth cannot take' — African Proverb
Alaka is simple and knows what she wants and how to say them. From her dedication, and after one must have read this collection, one would know the main focus of her work.
Therefore, having understood what it means for humans to be governed by pressure (which is a 21st century tenent), Alaka decides to encourage possible victims so whenever they seem pressured by pressure, there is always a way to impeach her. It is in this light that this review will take and infuse other themes from a couple of poems.
In the poet's first poem ('The Socratic Way to Die'), which happens to be my favourite, she borrows from history, alluding to Socrates death and how the thing which led to his death is still happening in this age. The poet persona says that being inquisitive by asking questions can lead to one's death.
Socrates dialectical method is the importance of the mind over false appearance. In other words, what people think is the surface answer might yet be a different thing if logically reasoned. And anyone who tends to reasoning like Socrates in this age is criticized wrongly.
For instance, the poet persona asked a question in church if all gay men are evil and they metaphorically 'nailed' her to the cross. She goes further by saying that not allowed to ask questions in the classroom have killed creativity. Going deeper in citing examples to the latter statement, Pastor Kenneth Sullivan Jr. (Senior Pastor of New Direction Church of Indianapolis) made an example in one of his teachings about a class teacher who asked her students in primary to draw pictures of what they envisioned. 
A student (Walter by name) drew a picture of a mouse in a tuxedo and of an elephant with wings and floppy ears which the teacher condemned because to the teacher, there are no such things. But today, we have Walt Disney (his drawing envisioned now in reality). The real question is if the student had asked if there were such things in real life, it would have been negative or condemned. Notwithstanding, the poet persona advises inquisitive people to keep their questions to themselves rather than telling the world.
Pressure has been a serial killer for a long time and many people have not been able to give adequate justice to her. These days, the pressures of the world now make people see bleaches as fruit juice. 
They see hanging themselves a safer thing to do than living. For instance, Guy de Maupassant (a nineteenth century short story French author) in one of his short stories, 'The Necklace', spoke about Maitre Hauchecorne of Breaute who was accused of stealing a pocket book of business papers with five hundred franc in it. 
Suffering from rheumatism, he managed to botton-hole everyone who passes him to believe his innocence but they didn't. At the end, he ran deranged and in his delirium, he uttered: 'A little bit of string-a little bit of string-see, here it is, M'sieu' le Maire.' The truth remains that he was a scavenger who picked a string on the floor (as it is what they do) and was misjudged for the lost items.
Alaka perceives this and tackles it in 'You Versus the World'. In this poem, she informs us on how to tackle the world (pressure in other word). She says that we are the sole protector of our hearts; our own truth and 'the rest of the world is a lie.' If Hauchecorne had known this, he wouldn't try to convince the world of his truth. The poet carries on in the fifth poem, 'When the Rest of the World is Against You' and also in 'How easy'. In the latter, she asserts that it is easy for a 'flavoured' heart to change into a wall of pains if one doesn't stop the 'criticisms' from getting into them.
In addition, some parents have forgotten or are ignorant of the power of the tongue. They sometimes pour out vile, haunting words to their children because they feel like speaking. Invariably, these spoken words begin to traumatize the victimized children, giving them mental pressure. In the fourteenth poem, 'There's Nothing', Alaka captures the pain of a child who recurs the mother's words: 'You're the worst child I've ever had!' and the child prays to God to take the pain off his/her heart.
In conclusion, Abimbola Alaka's collection of thirty-one poems preaches on serious topics which eat deep into most inhabitants of the world. It is therapeutic to 'lost' souls as it will curb the rate of suicide, domestic violence, low self-esteem and many more which are in the work but not discussed in this review. 
And like the 57 metres tall Tower of Hercules in Spain, 'The Things Father Did not Teach us' serves as a lighthouse to pressured souls leading them to comfort and safety. And more importantly, like the epigraph before this review, Alaka indirectly says that there is nothing the world throws at us (individuals) which we cannot handle. Therefore, 'Catch yourself…/wake up and solve this puzzle', before you drift away as dew to sunrise.
YOU SHOULD NOT MISS THESE HEADLINES FROM NIGERIAN TRIBUNE
We Have Not Had Water Supply In Months ― Abeokuta Residents
In spite of the huge investment in the water sector by the government and international organisations, water scarcity has grown to become a perennial nightmare for residents of Abeokuta, the Ogun State capital. This report x-rays the lives and experiences of residents in getting clean, potable and affordable water amidst the surge of COVID-19 cases in the state…
Selfies, video calls and Chinese documentaries: The things you'll meet onboard Lagos-Ibadan train
The Lagos-Ibadan railway was inaugurated recently for a full paid operation by the Nigerian Railway Corporation after about a year of free test-run. Our reporter joined the train to and fro Lagos from Ibadan and tells his experience in this report…