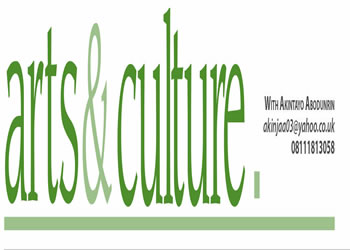 SEVERAL years after his death, the life, works, and achievements of Nigeria's first indigenous professional photographer, Jonathan Adagogo Green, has been documented in a book.
Entitled African Photographer J.A. Green: Reimagining the Indigenous and the Colonial, the book published by the Indiana University Press, US, will be presented at the Presidential Hotel, Port Harcourt, Rivers State on Thursday, March 1.
Edited by Professors Martha G. Anderson and Lisa Aronson with Emeritus Professor E.J. Alagoa, Tam Fiofori and Christraud M. Geary as contributors, the Nigerian launch of the book is being spear headed by Alagoa's Onyoma Research.
In a statement, he personally signed announcing the publication and presentation of the book, Alagoa, one of Nigeria's leading historians, explained its importance.
He wrote: "Jonathan Adagogo Green (J. A. Green) now recognized as Nigeria's first indigenous professional photographer, was born in Bonny (now in Rivers State, Nigeria) in 1873. He studied photography in Sierra Leone and then established a studio in Bonny and became one of the most prolific and accomplished indigenous photographers to be active in West Africa. Green whose identity remained hidden behind his English surname maintained a photography business in Bonny and worked mostly in the Niger Delta and its environs. His work covered a wide range of themes, including portraiture of the  "British colonial officials, European merchants and, prominent chiefs and elites and their families, particularly in Bonny, Kalabari, Opobo, and Okrika. He also photographed scenes of daily and ritual life including women making handicrafts, iron workers and weddings; as well as commerce and buildings; both administrative and religious.
"Some of his great iconic photographs; such as that of Oba Ovonramwen in 1897, the British hulk and war canoes were published in prestigious newspapers and magazines like the London Illustrated News and other European publications. And although his photographs were published in England and Europe to much acclaim, Green himself remained anonymous for more than a century and according to Anderson and Aronson, he was 'an African photographer hiding in plain sight."
"The editors of this book and the contributors have uncovered 350 of Green's images in archives (in Britain and the U.S.A.) publications and even private albums in Nigeria and abroad that celebrate the indigenous and the colonial during Green's career as a professional photographer. This landmark book unifies these dispersed photographic images of Jonathan Adagogo Green and presents a history of the photographer and the area and times in which he worked."